VxRail is a fully integrated, preconfigured, and pre-tested VMware hyper-converged infrastructure appliance family based on VMware's vSphere and Virtual SAN, and EMC software, VxRail delivers an all-in-one IT infrastructure transformation by leveraging a known and proven building block for the Software Defined Data Center (SDDC).
With the power of a whole SAN in just two rack units, they provide a simple, cost effective hyper-converged solution for a wide variety of applications and workloads. VxRail Appliances deliver resiliency, QoS, and centralized management functionality enabling faster, better, and simpler management of consolidated workloads, virtual desktops, business-critical applications, and remote office infrastructure.

Choose from a range of next-gen Intel processors, variable RAM, storage, and cache capacity, and more flexible CPU-to-RAM-to-storage ratios. Single-node scaling and low-cost entry point options allow you to procure just the right amount of storage and compute for today's requirements and tomorrow's growth.
A fully populated hybrid appliance supports up to 80 cores and up to 24 TB of raw storage. A 64-node cluster delivers 1,280 cores and 384 TB of raw storage. Additionally, all-flash models available later in 2016 will deliver the industry's most powerful HCIA to maximize performance and scale for applications that demand low latency.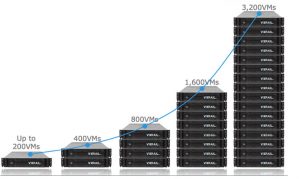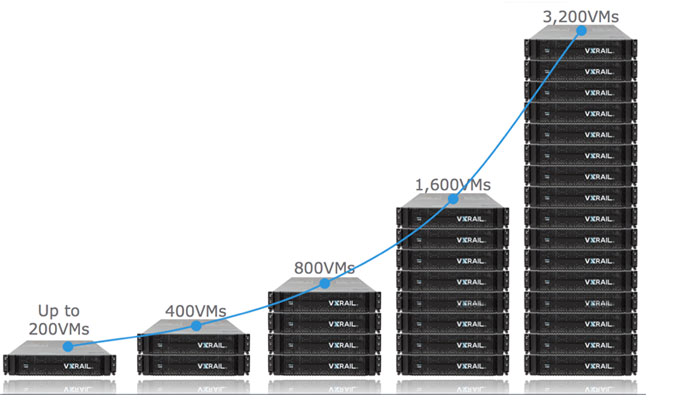 TECHNICAL DOCUMENTS
VxRail Service Overview
VxRail Spec Sheet
VxRail Data Sheet
Much more info here