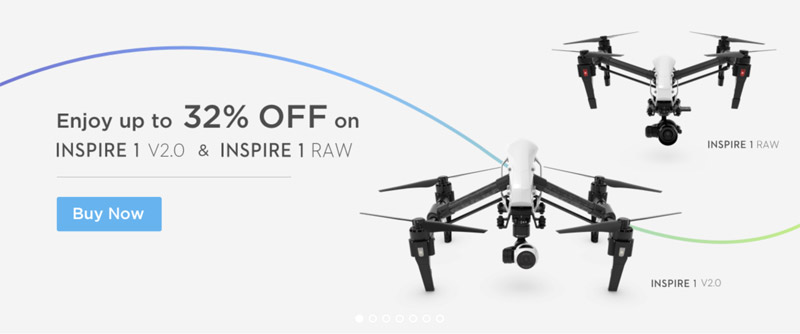 As of day you can buy a Inspire 1 v2.0 with 32% discount. The price drop may be a response to the launch of the Typhoon H from competitor Yuneec. But it is also speculated that an INSPIRE 2 is going to be released in the near future.
With to the price reduction a Inspire 1 V 2.0 can now be ordered for € 2,299. The Inspire Pro 1 has fallen in price also, these costs via the webshop DJI are now € 4,399, representing a discount of 12%. The Inspire 1 is currently the top model quadcopter DJI, which has a retractable landing gear and a 4K camera that can rotate 360º.
Could be DJI gears up for the introduction of the Inspire 2. According to a usually well-established source the Inspire 2 might have technology that can also be found in the Phantom 4. That would indicate that the Inspire 2 is equipped with obstacle detection and advanced image recognition for automatic tracking of persons or objects.