On the Internet there are some confirmations that a  i7-5820K should work with 128GB of DDR4 RAM. But needs a beta bios.
I wanted to put this to the test with my MSI X99A system board.
Intel states, that the CPU i7-5820K only supports 64GB ram.
Memory Specifications

Max Memory Size (dependent on memory type)

64 GB

Memory Types

DDR4 1333/1600/2133

Max # of Memory Channels

4

Max Memory Bandwidth

68 GB/s
ECC Memory Supported ‡
No
But combined with a MSI X99A Raider system board i was getting confused. MSI states that the board can be filled up to 128GB with a i7 CPU. So who's right?
MSI X99A Raider

Socket

2011-3

CPU

i7 / Xeon
DDR4 Memory
2133/2200*/ 2400*
DIMM Slots
8
Max Memory (GB)
128GB
To put this myth out of this world i ringed up Alternate and they supplied me with some extra ram to test. The same ram that i used before to build my homelab.
To be specific, Corsair 32 GB DDR4-2666 Kit. CMK32GX4M2A2666C16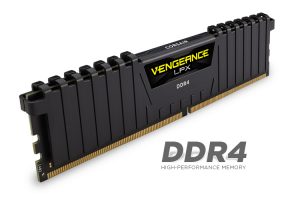 So the moment of truth. Who is right?  is Intel ARK correct or MSI?
Popped open the case and plugged in the DIMMS and flipped the power button.  Guess what?!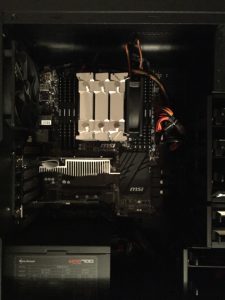 I can say that the i7-5820K WORKS with 128GB RAM in a MSI X99A Raider!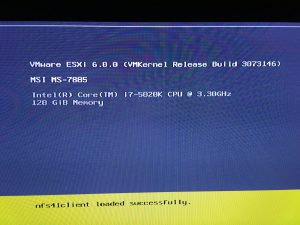 I think this also should work with a i7-5930K or i7-5960X CPU.
Update: 18-04-2016
Stressed my system for a few weeks now with 100GB ram usage and still rock solid.
So the CPU is capable of handling more 64GB+ of ram otherwise then ARC says.