Ever run into the pickle of hiding the system domain on VMware identity Manager and not being able to log in locally anymore?  Were you searching the manual for a solution to log into the system domain? Went nuts and redeployed? Stop now! Read below for an undocumented beauty!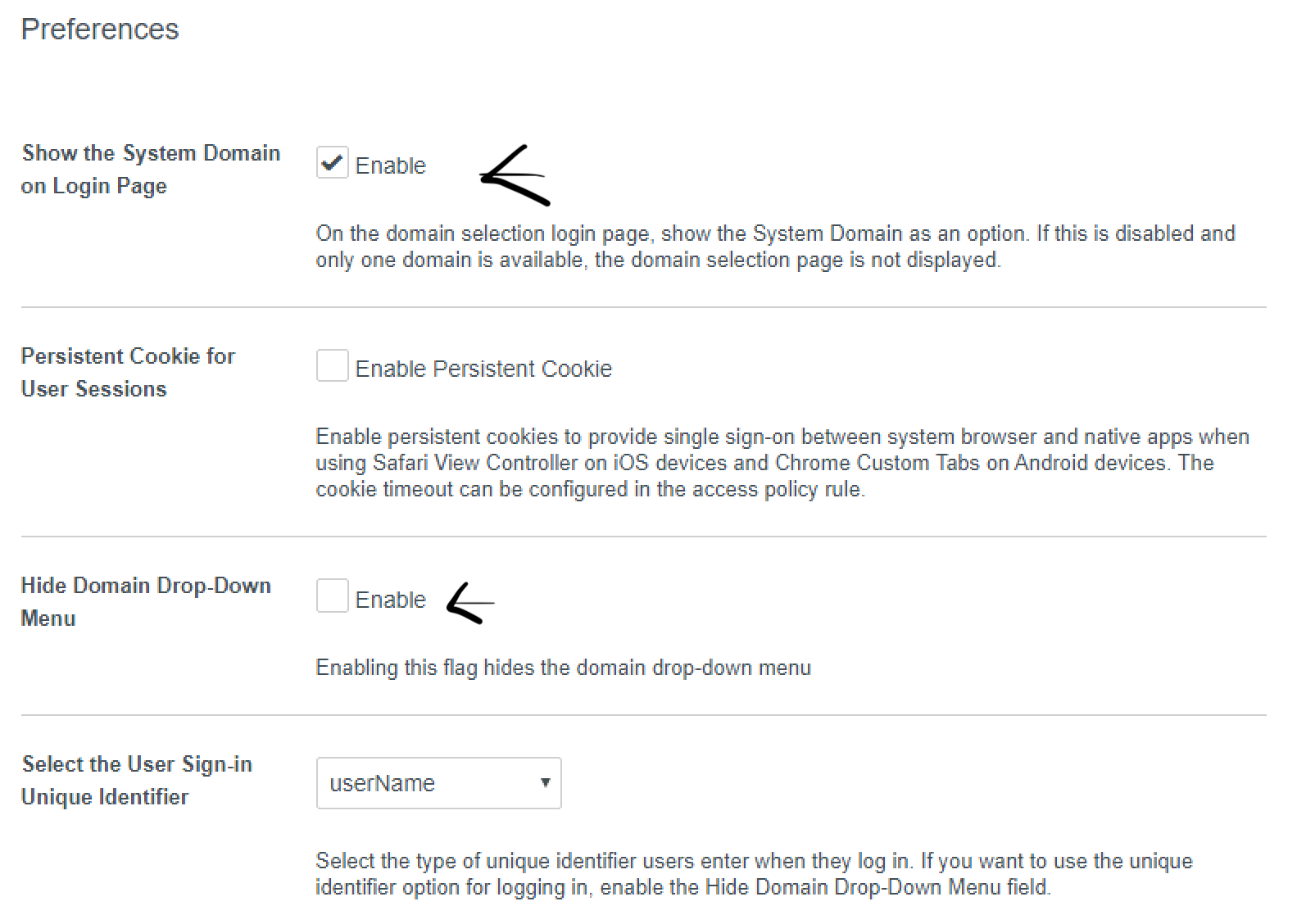 To log into directly to the system domain use the following URL:
https://your.vIDM/SAAS/Auth/login?login
This will direct you to the system domain even when you have used the hide option in VMware identity Manager.