App Volumes 4.0 was just released! In this guide, I will take you through an upgrade from 2.18 to 4.0.
What's new?
Application Inventory
Applications – Records that represent an application irrespective of its versions. You can create application records to manage a collection of related packages. Users, groups, computers, or organizational units can be entitled to receive one of the packaged versions.
Packages – Virtual disks that store one or more programs required for an application to run. A single package can be delivered to multiple computers, and one or many users.
Programs – Installed during the packaging process. When an application is assigned and a package is delivered to a desktop, these programs are then visible inside Windows under Programs and Features and often available from the Start Menu.
Lifecycle Management
Intent-based Assignments – Mark one of an Application's packages as current to indicate the intended version for delivery.
Lifecycle Stages – Designate the maturity of a package by setting it from New toTested, Published or Retired.
Application Owners – Assign active directory entities to indicate ownership to each Application.
Application History – View a list of administrative actions that have been performed on an application and who performed them.
New Agent and Package Format
Improved Performance – App Volumes Agent now handles more package disks per user session.
Package Notes – Keep track of a package details by noting any specifics steps or configurations after packaging an application.
Improved Template Management – Template policy files (snapvol.cfg) have moved out of the template disk to the base image so that it may be updated easily when updating the Agent. The manager also provides an improved management interface for uploading and maintaining templates.
Support for Windows 10, version 1909
This video will walk you through that! Or read more on it here. And the release notes.
Upgrade from App Volumes 2.x – Manage App Volumes 4 and 2.x agent versions in the App Volumes 4 Manager. Deployments upgraded from App Volumes Manager 2.18 or later can view Volumes (2.X) in the navigation to access all the 2.x AppStacks and Writable Volumes.  If necessary, new installations can enable this functionality under Advanced Settings.  For more information about upgrading to App Volumes 4, see the VMware App Volumes 4 Installation Guide. You can access this documentation at VMware Docs.
If you are running a previous version below 2.18 and want to upgrade? You must upgrade first to 2.18 and then to 4.0.
The Upgrade
First, I always check if my current install is working properly and if I have a proper backup of the VM and Database. Be aware that if you use a custom certificate and it's in a .cer format. Make a backup! Only .crt certificates are taken along with the upgrade. You will end up with the service failing to start due to missing that .cer file.
Then mount the downloaded ISO from My VMware and start the upgrade.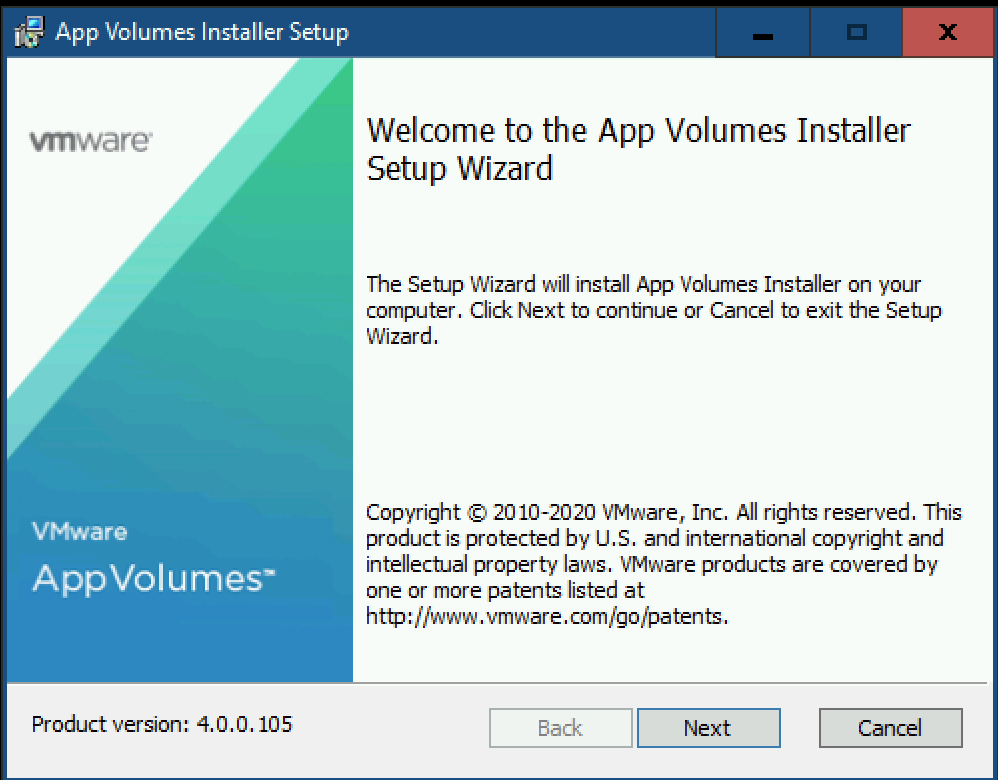 Hit next here, because you want to upgrade 🙂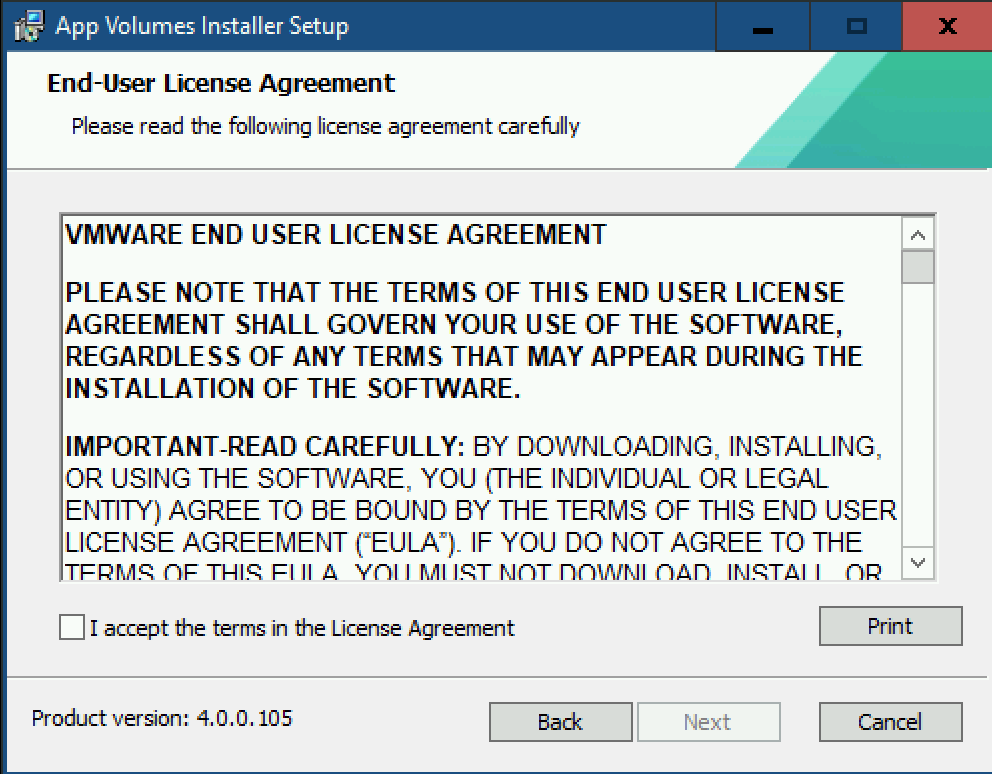 Check the box to accept the terms. Of course, you have read them completely. Click Next.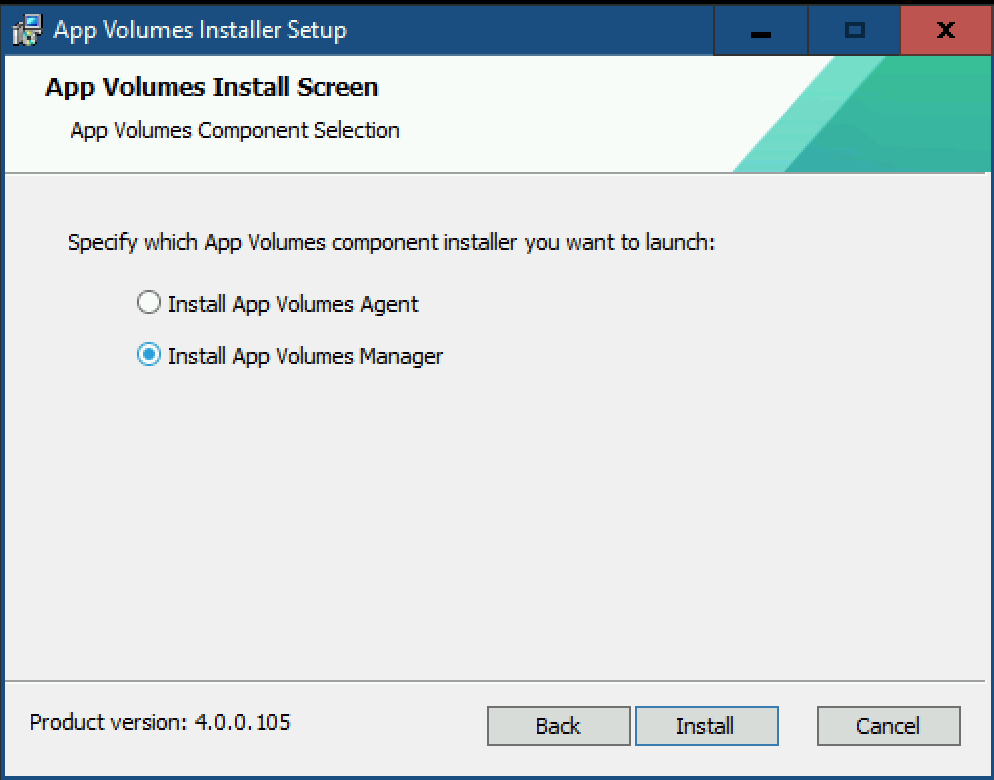 Select the Install App Volumes Manager and click Install.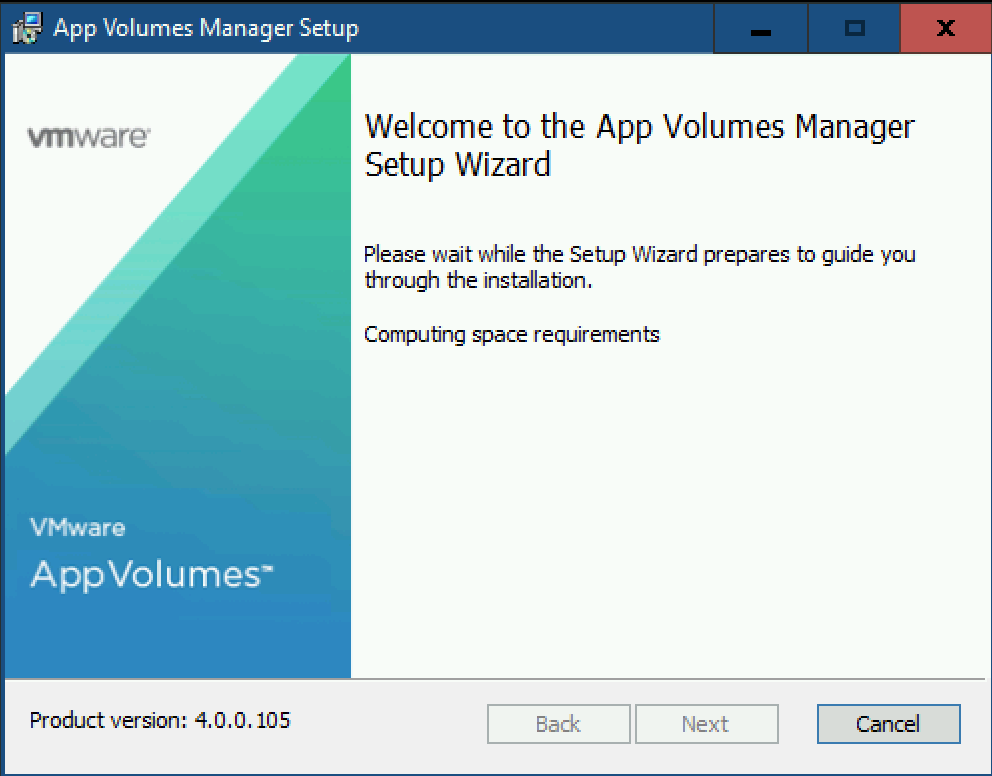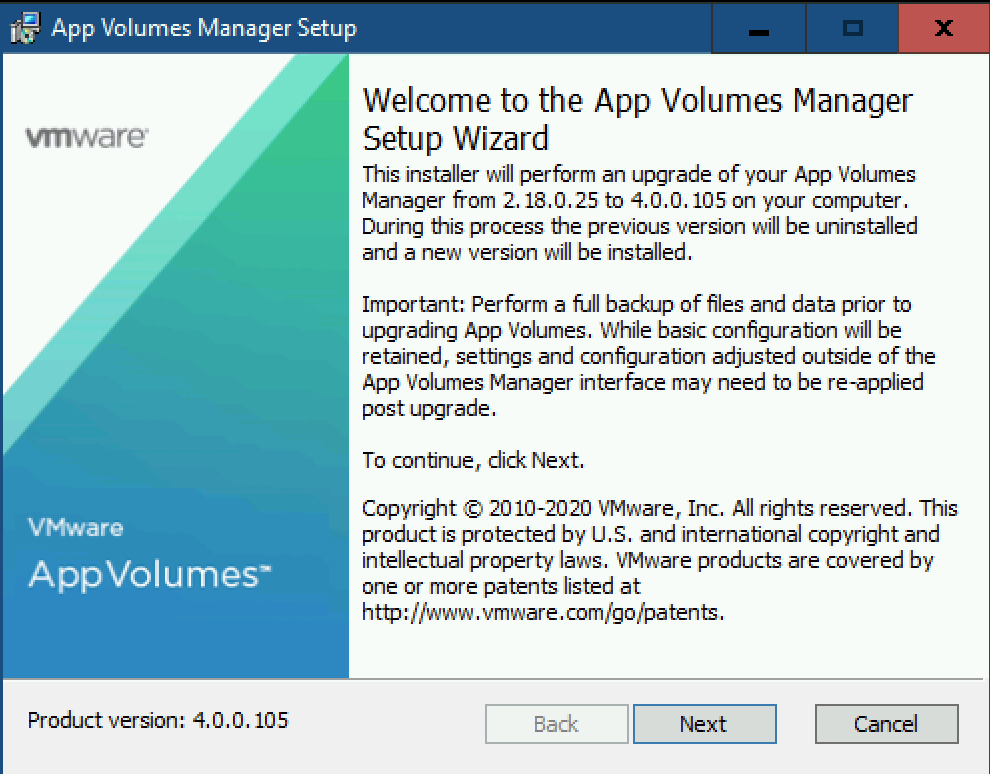 Wait for the computing part and hit Next.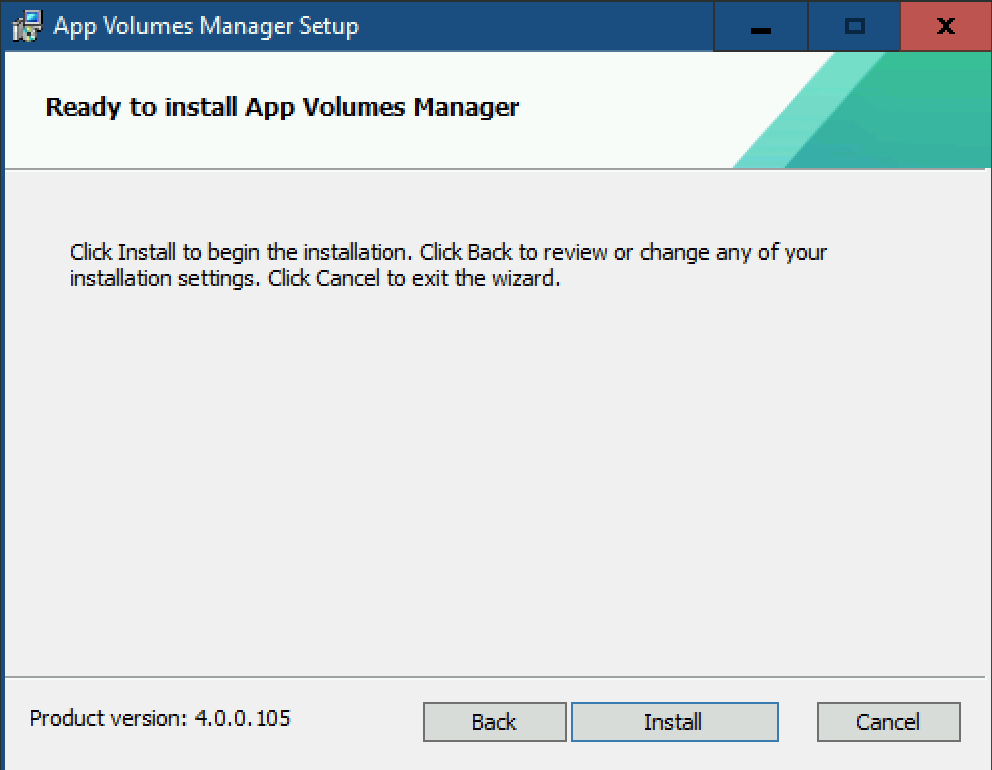 Click install to Upgrade the current 2.18 App Volumes manager.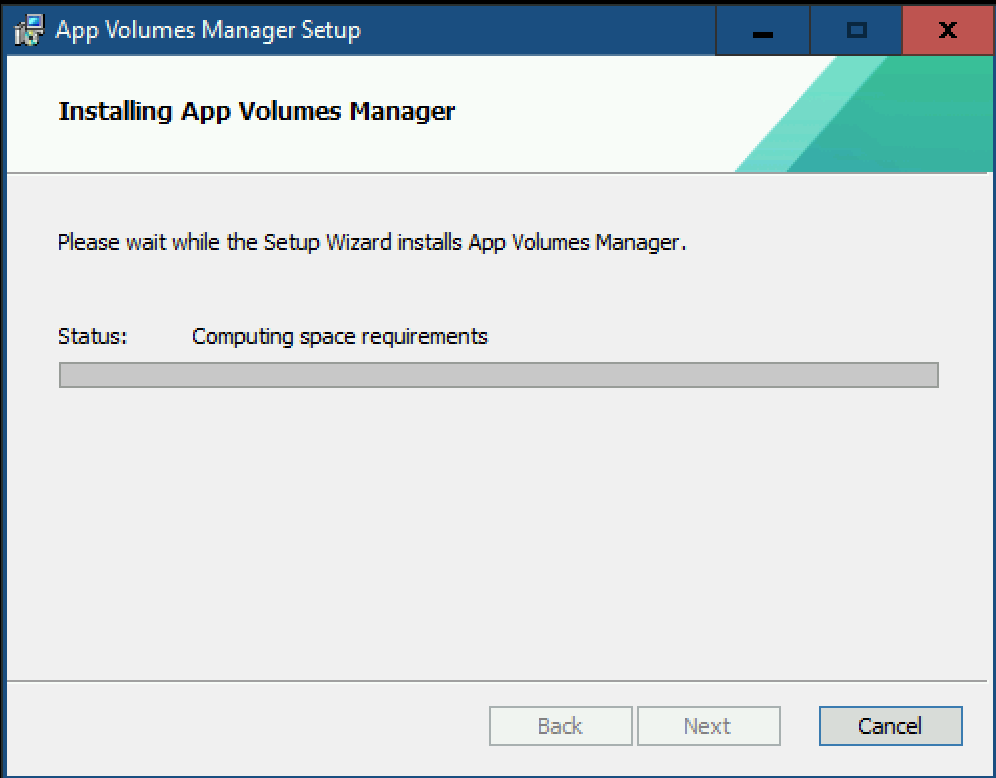 A popup will be shown and press OK.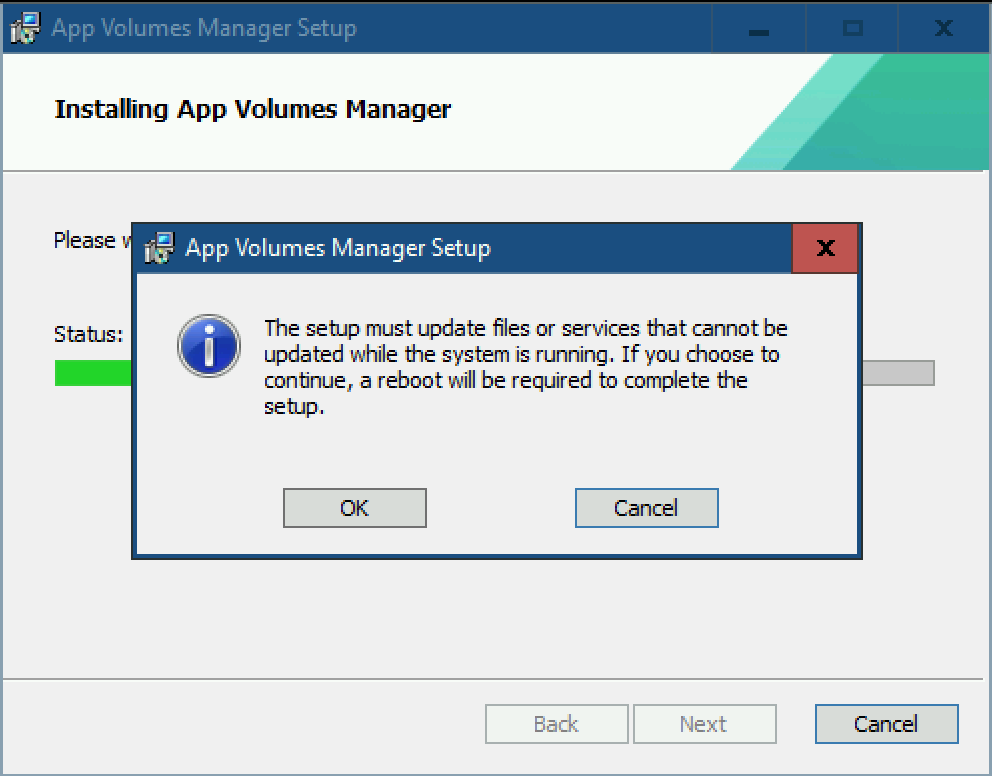 The upgrade removes the current install and then installs the new manager whilst upgrading the database.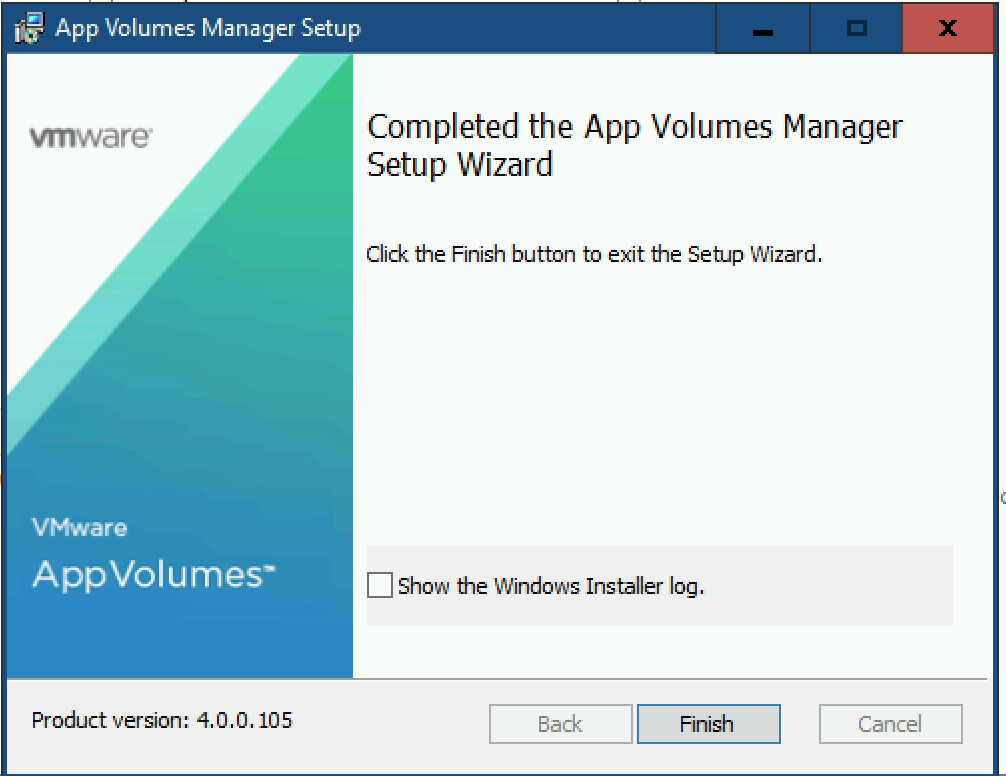 Now check if you can still log into the upgraded manager!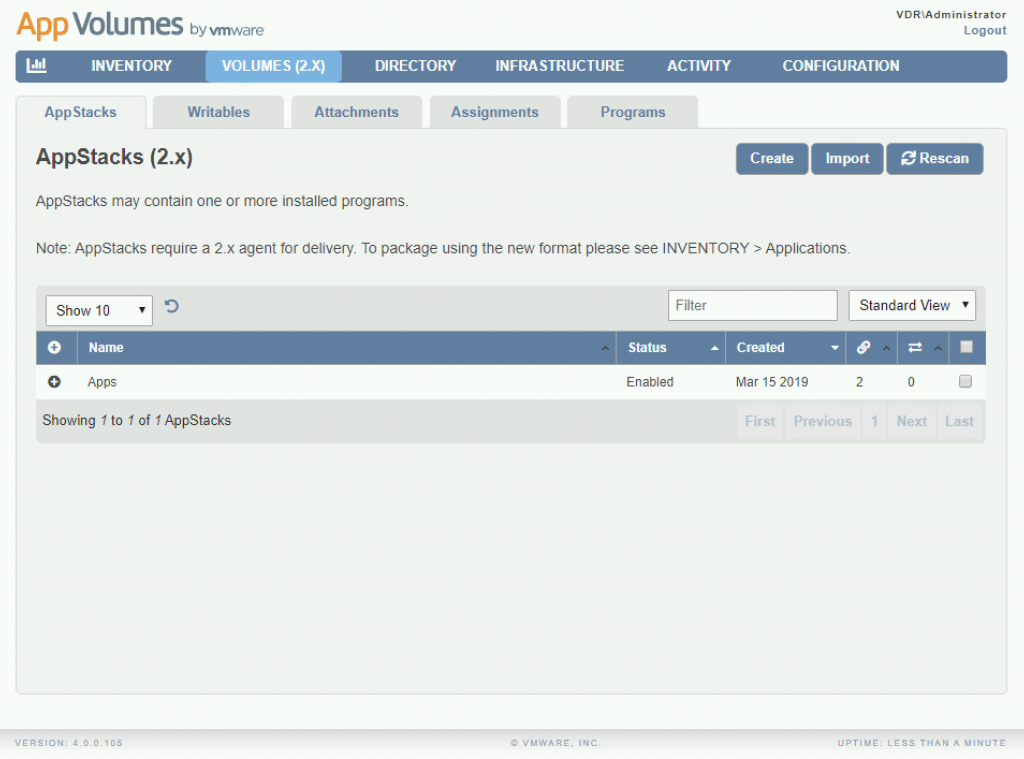 So you upgraded the Manager
First, upgrade the license key! The old one is not valid anymore.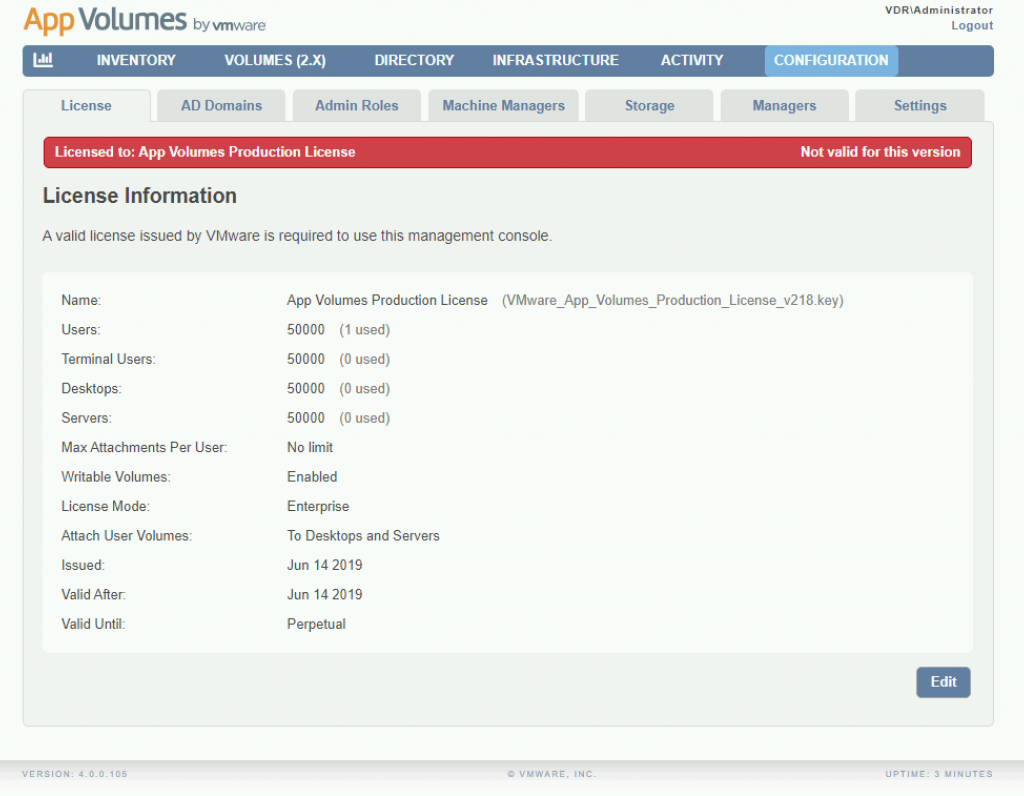 Upgrade the App Volumes Templates. These have App Volumes specific parts in them that are also updated! You need to do this manually.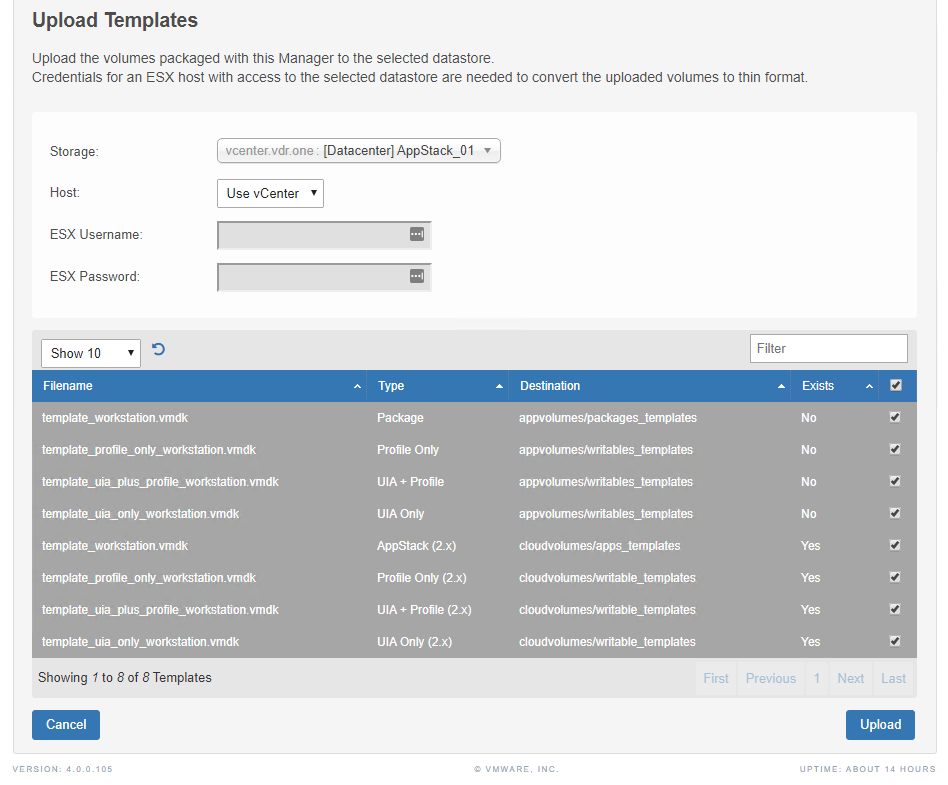 Do not forget to upgrade the agents in your base images. 2.18 Agents will work but you won't get the benefits from 4.0!
Be aware that the Silent install of the agent now needs an extra switch. Silent installation or upgrade of App Volumes Agent requires the EnforceSSLCertificateValidation parameter be set to 0 or 1. [2488638]
Workaround:
Use the following command to install or upgrade the agent:
msiexec.exe /i "App Volumes Agent.msi" /qn MANAGER_ADDR=<Manager_FQDN/IP> MANAGER_PORT=<port> EnforceSSLCertificateValidation = 1
If you use Chrome, clear the browser cache!
Otherwise, you get the old UI… Has issues uploading templates and that was a browser cache issue. After clearing it, I got the new blue UI and templates uploading worked again.