In this guide, I will take you through a vCenter upgrade from 6.7 U3 to vCenter 7.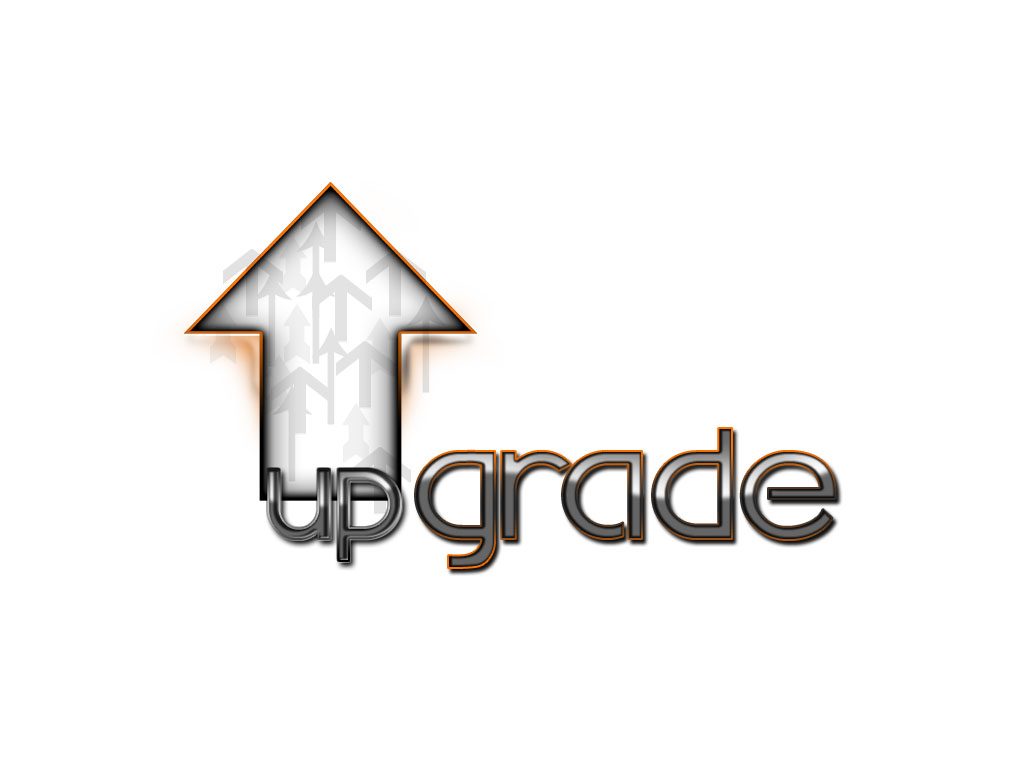 vSphere 7 has been released today on the second of April 2020 and for me that means instant upgrading the lab to the latest and greatest! Do not be scared! it's easy and just takes time! You can read the release notes below:
VCSA 7 Download
VCSA Release Notes

ESXi 7 Download
ESXi Release Notes

The upgrade
Be sure all pre-requisites are in place like DNS and NTP. Even upgrades can fail if you assume everything is OK.
Mount the iso and start the installer. Select upgrade.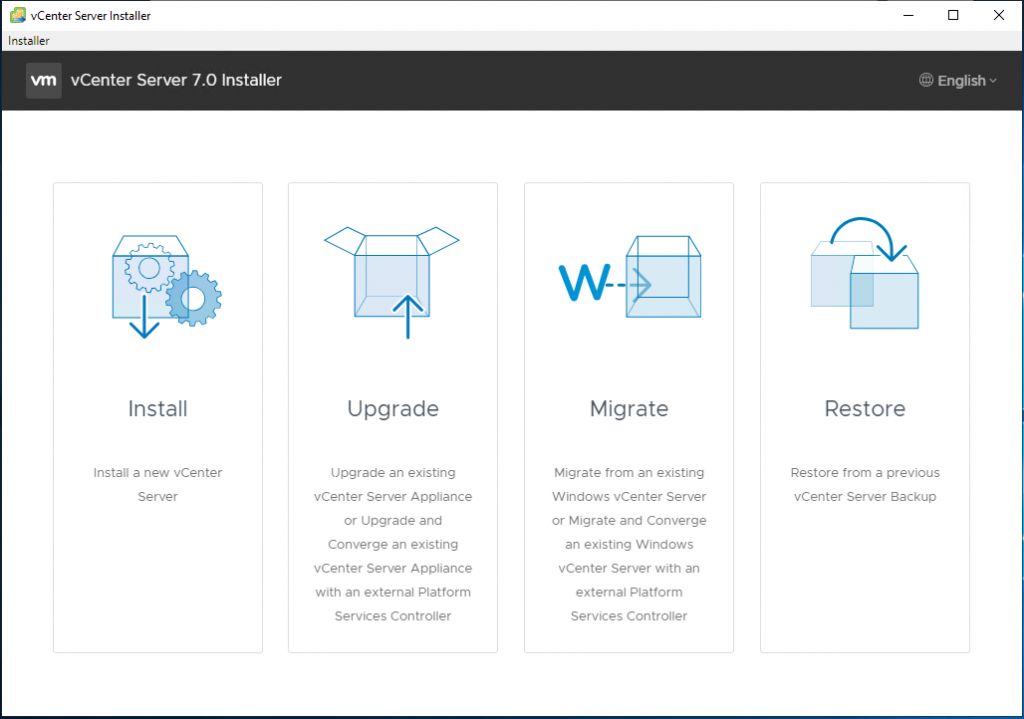 On the next screen also select next.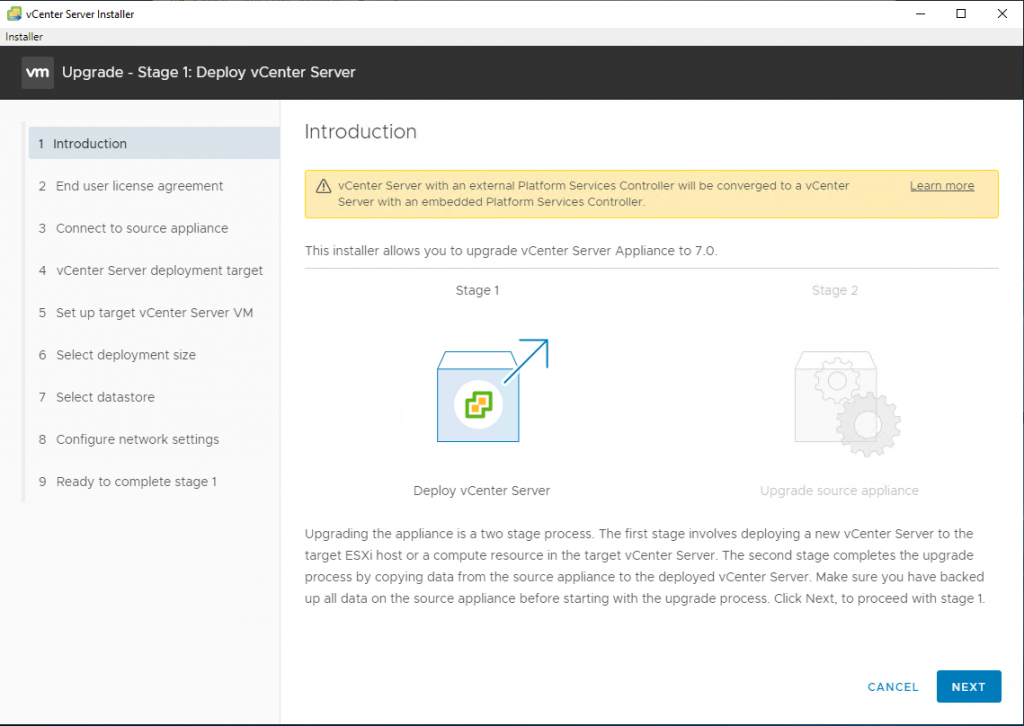 Now agree to the agreement and click next.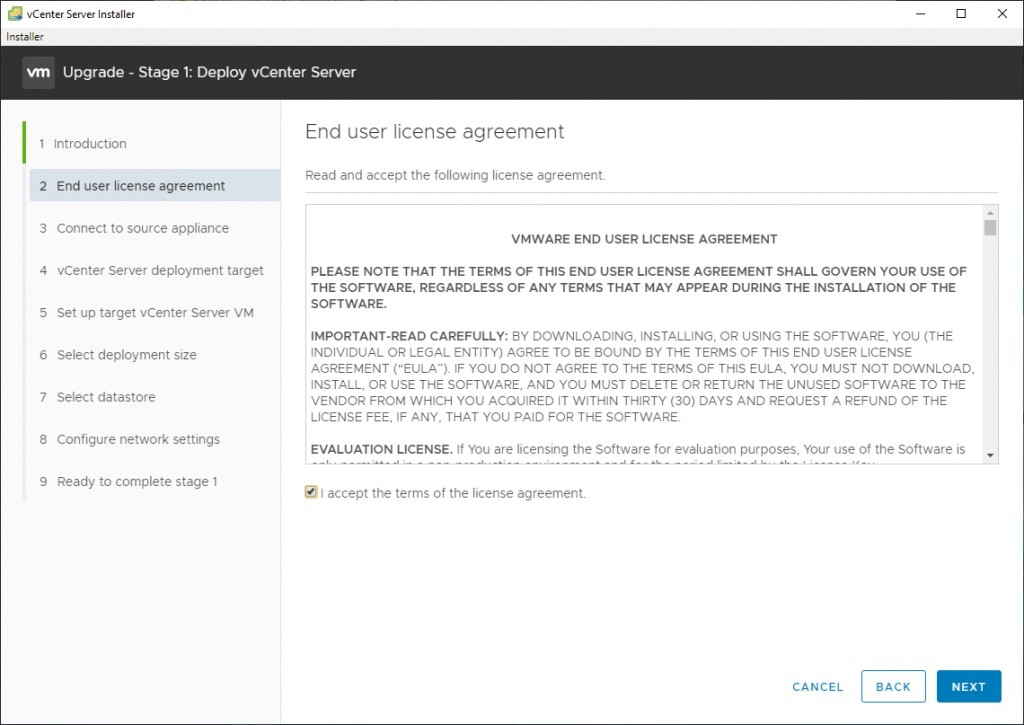 now enter the source vCenter information and click on "Connect to source".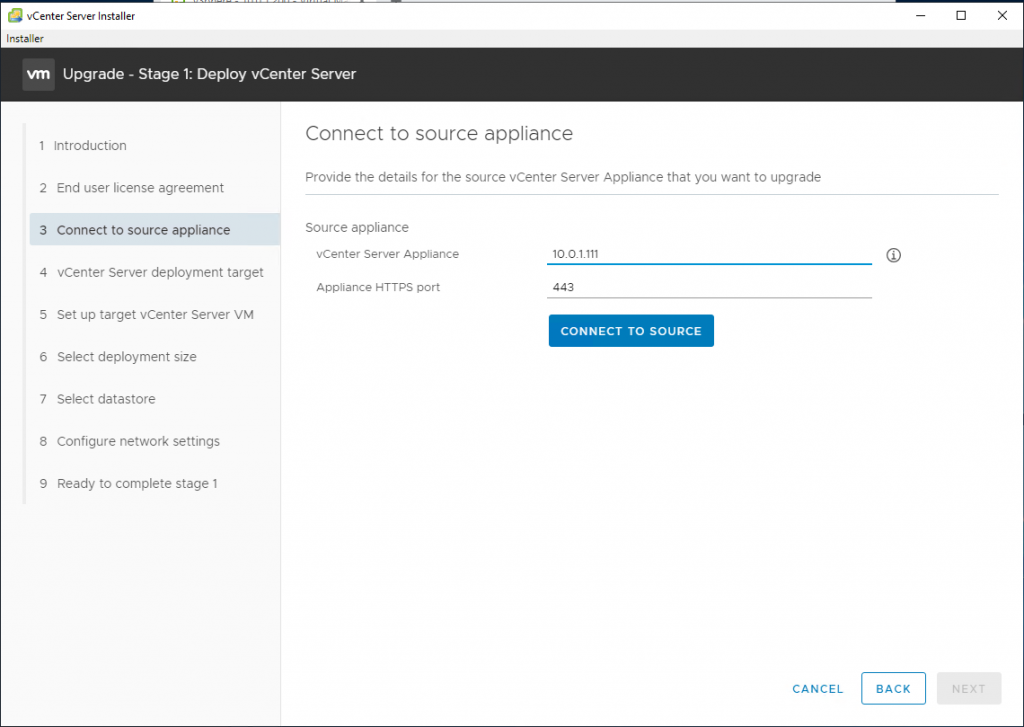 Enter all asked information and click next. also, accept the certificate warnings if they popup.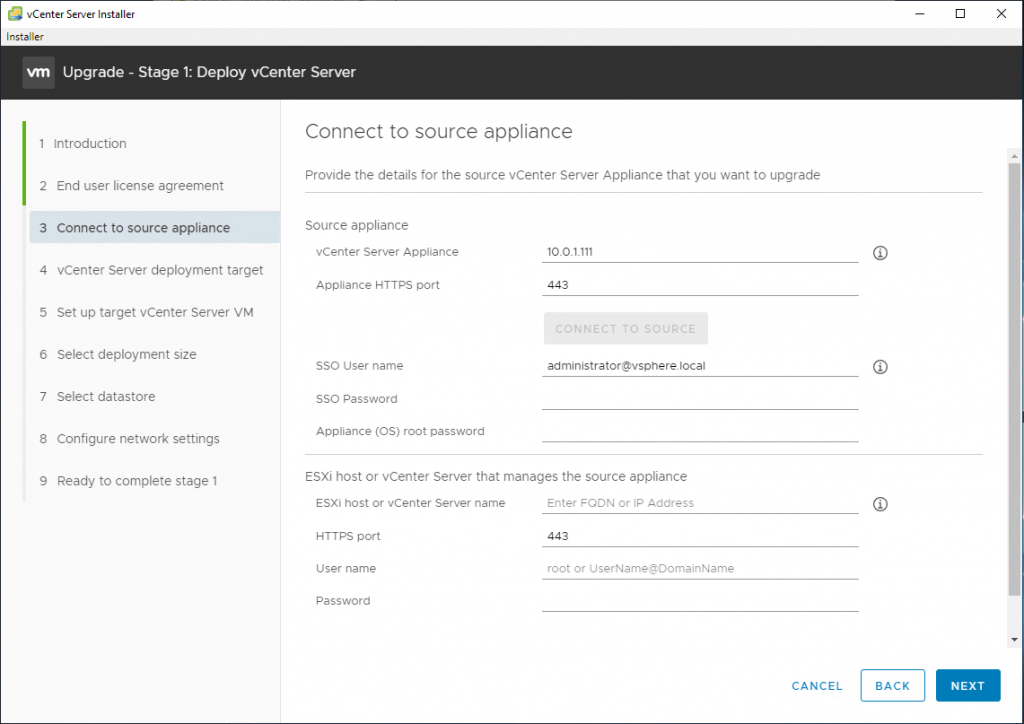 Now enter the target host information where the vCenter should be deployed/upgraded and click next. Again accept the certificates if needed. Connect via vCenter and not ESXi host if you only use Port groups on a distributed switch! You will thank me later on.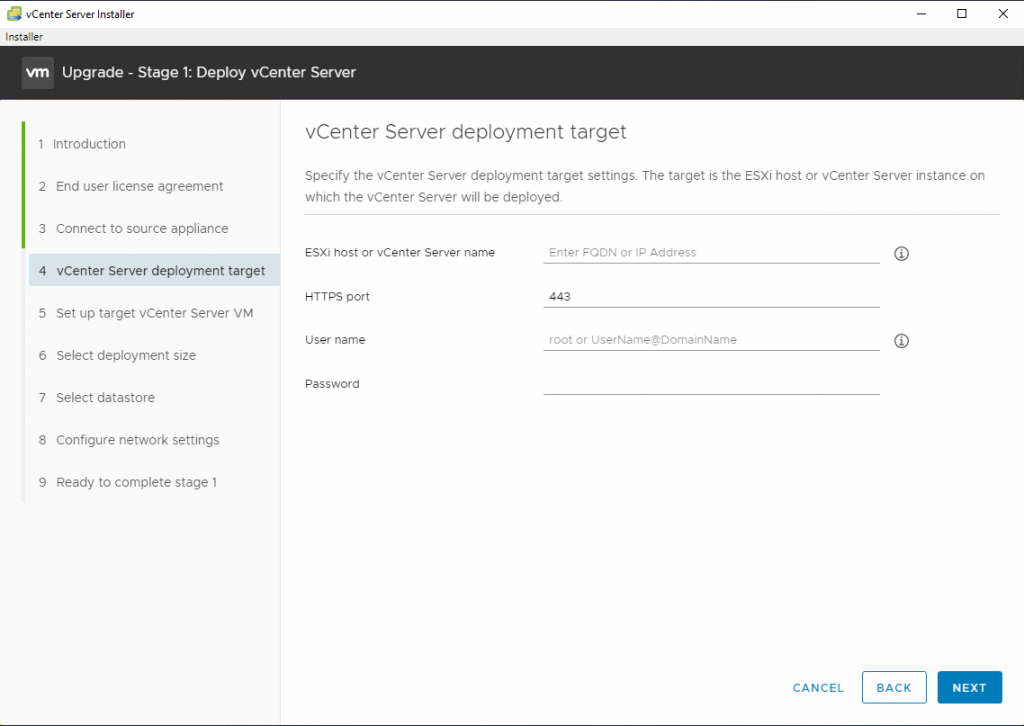 Enter a new temporary VM name for the vCenter and enter a root password.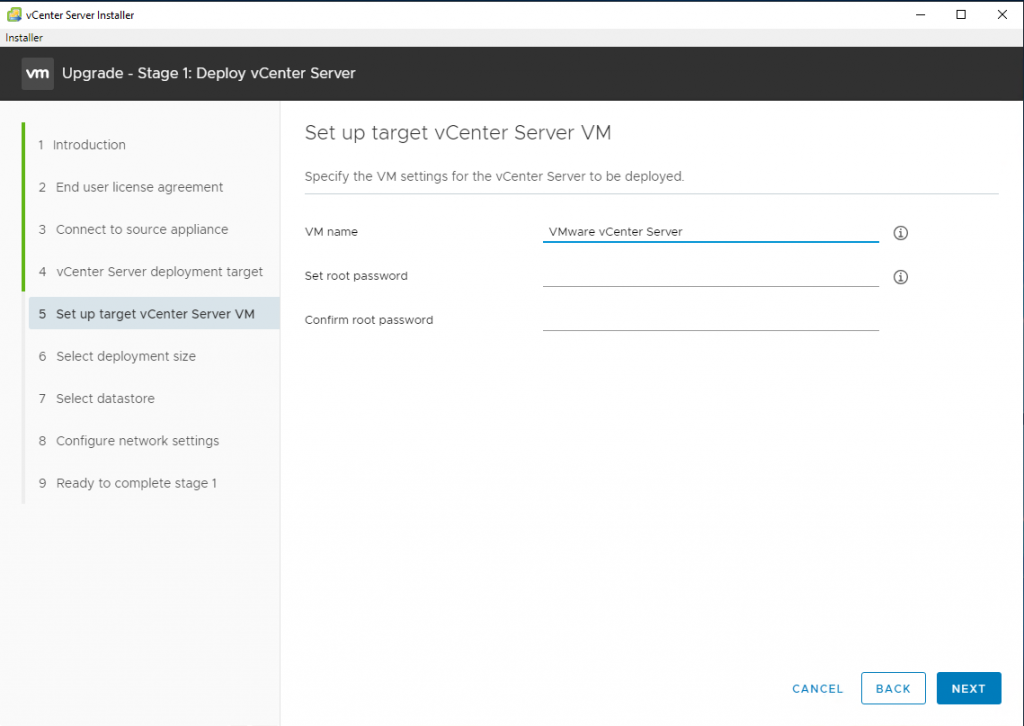 Select the deployment size and storage size. Click next.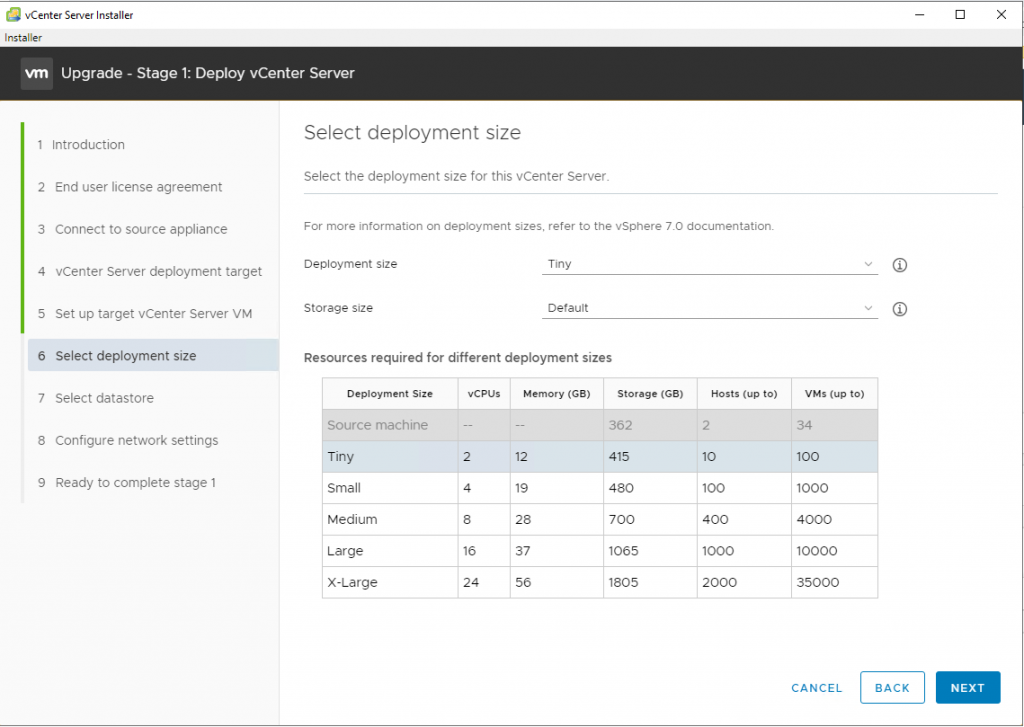 Now select a datastore to deploy to and click next.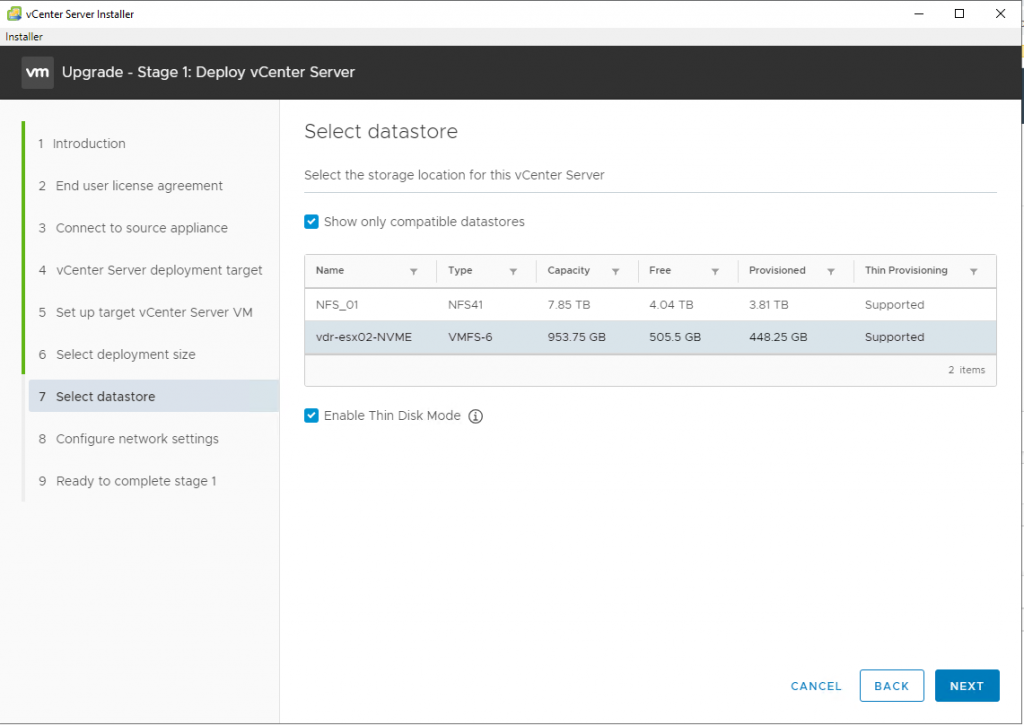 Select a temporary network IP and click next. If you do not see any networks, connect via vCenter and not ESXi host. Port groups on a distributed switch are not shown when connected via the host. No thanks!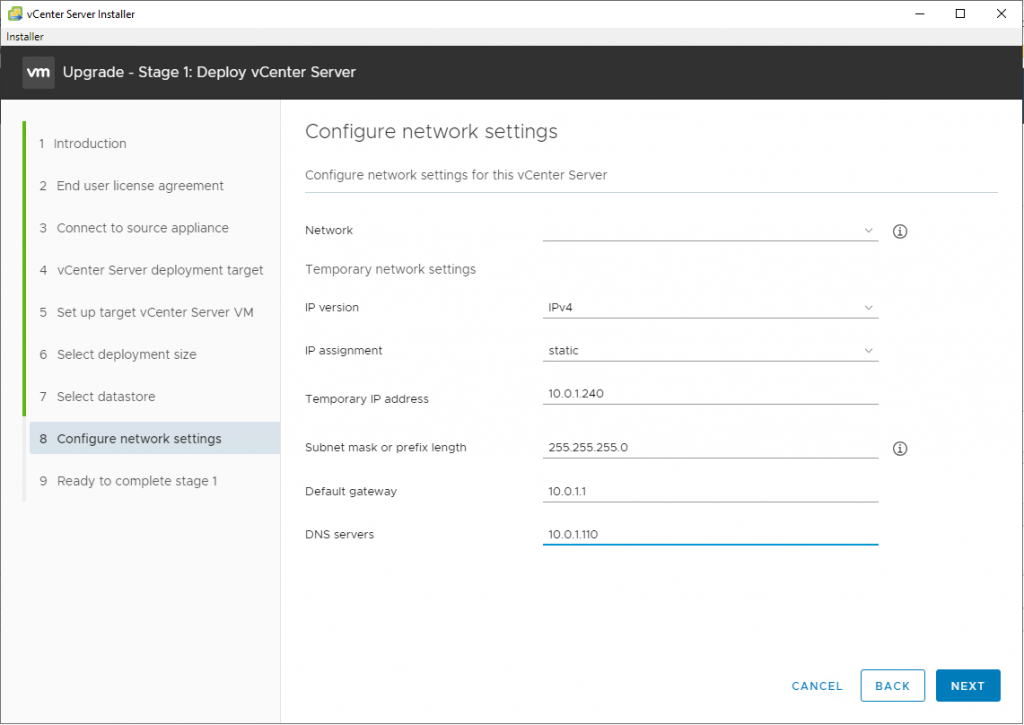 Now click finish and stage one will start.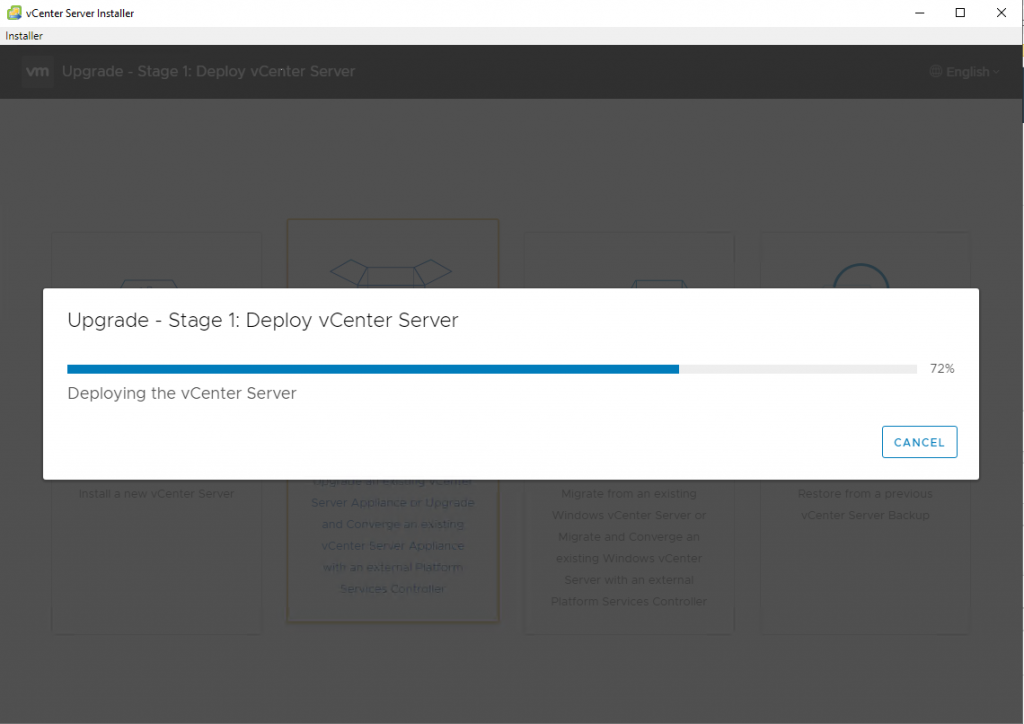 When done you will need to do the second stage with the management URL provided in your upgrade screen. Click Continue.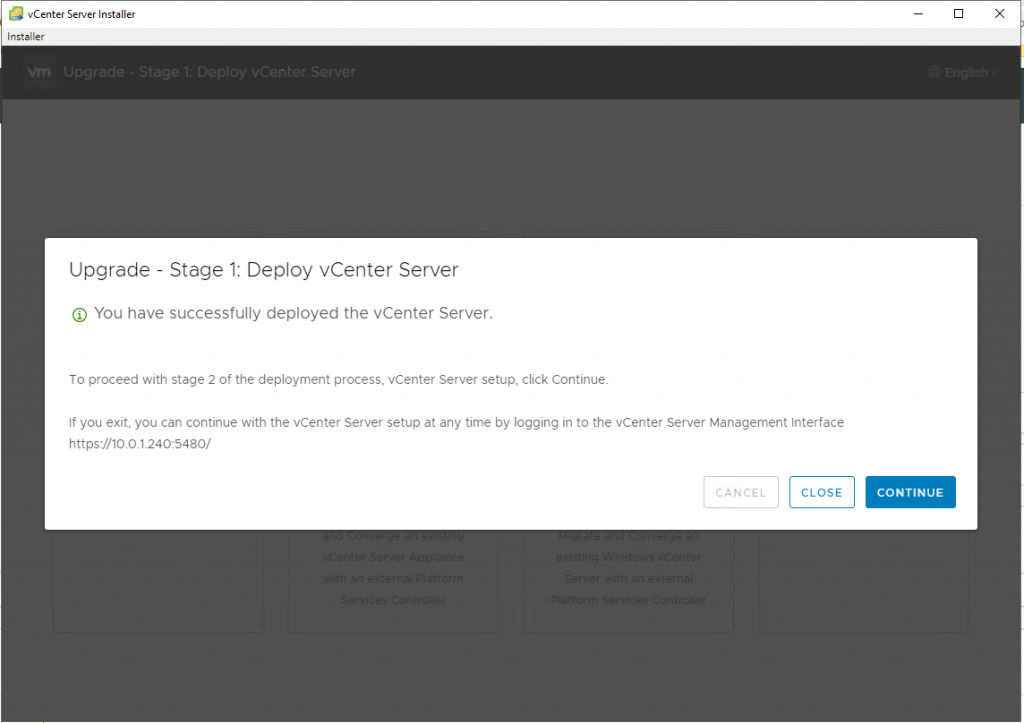 A new window opens for stage two, click next.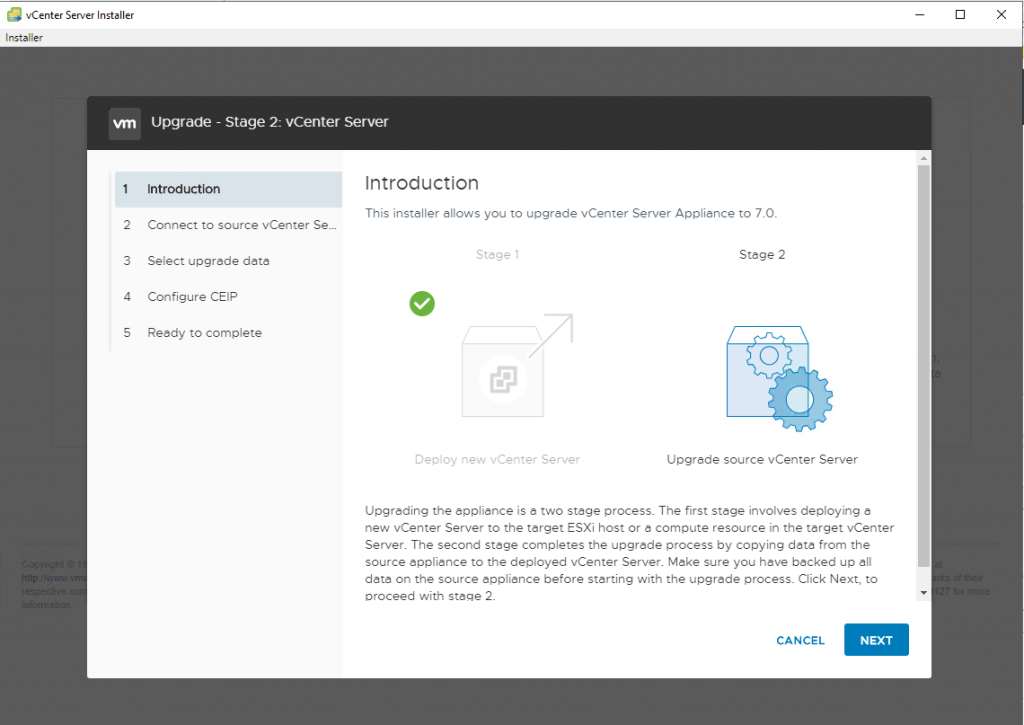 Pre checks will be done now. wait for this. This might kick in a few warnings.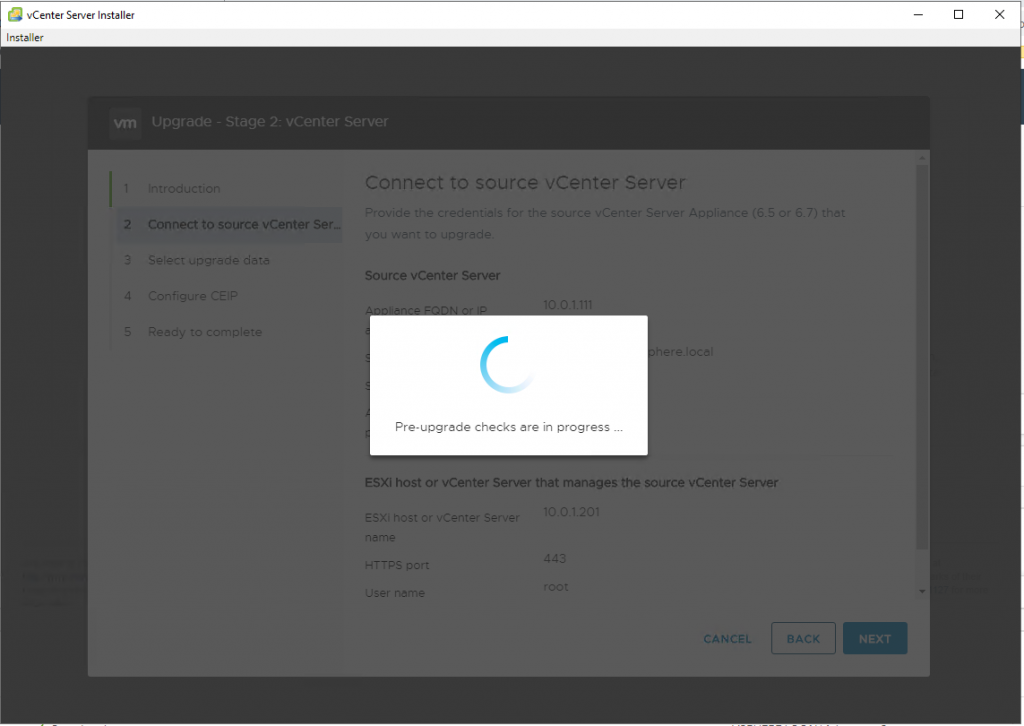 I got 3 warnings in my lab, being minor things. close and continue.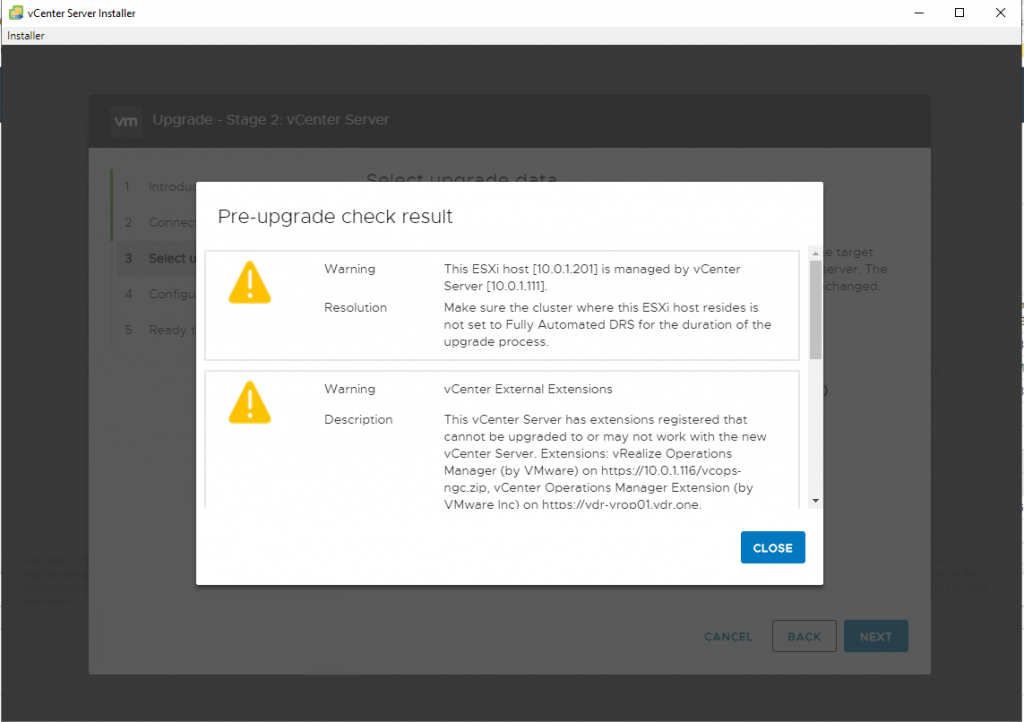 Now select what data you want to take along for the upgrade. click next.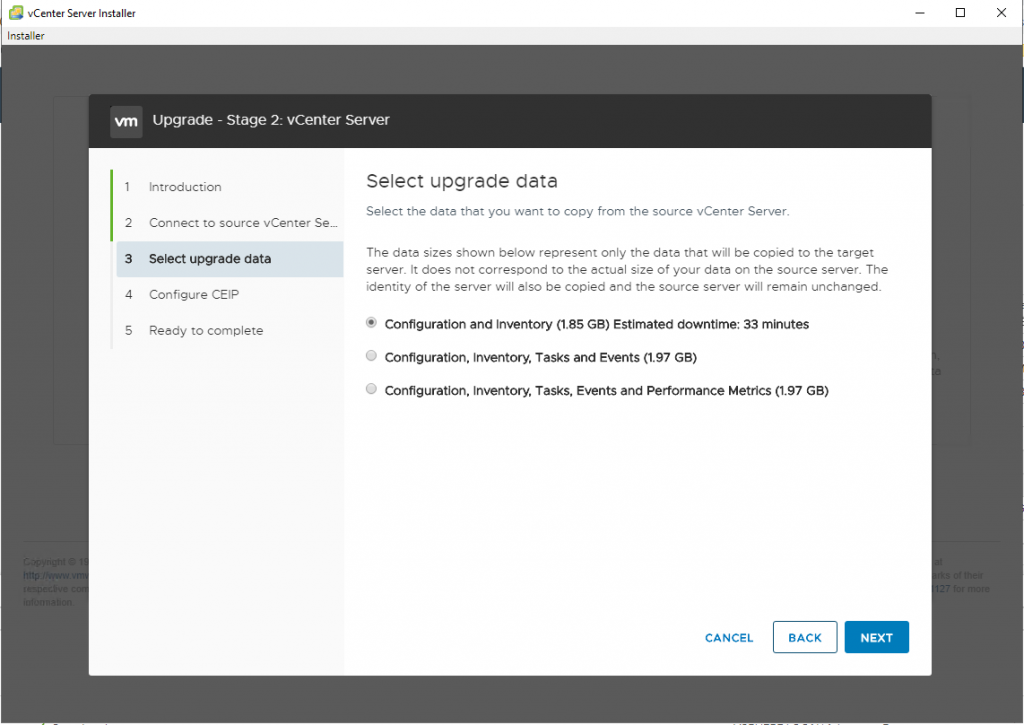 Join CEIP if you want, it helps VMware if you do! Click Next.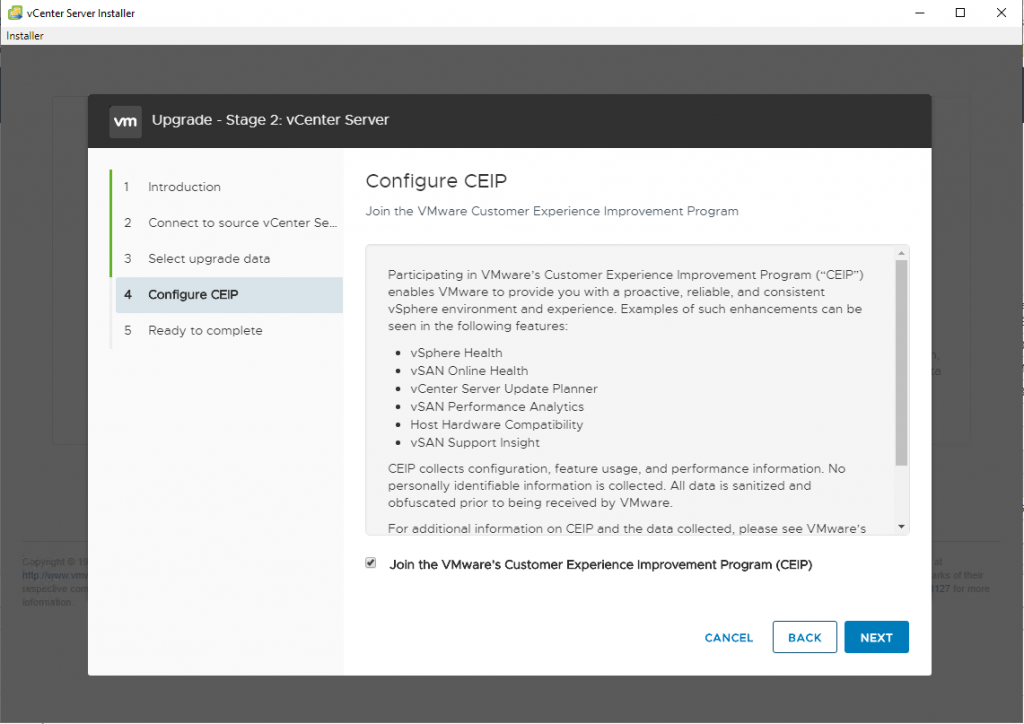 Select the backup checkbox and go for it! Click Finish.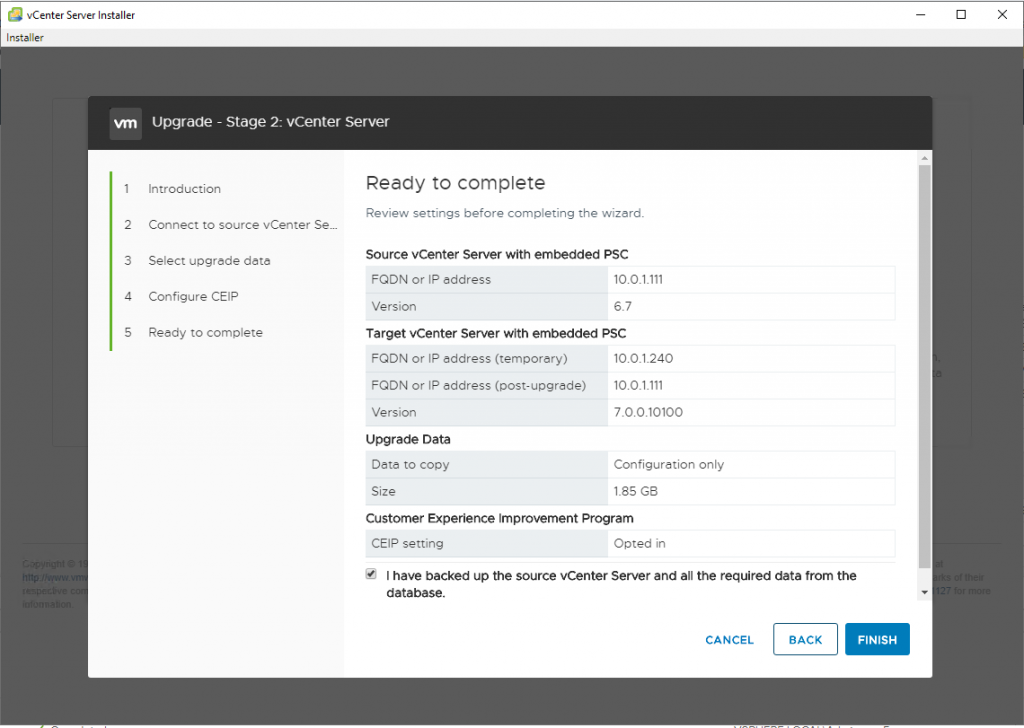 Again wait out the migration process. 3 stages need to pass.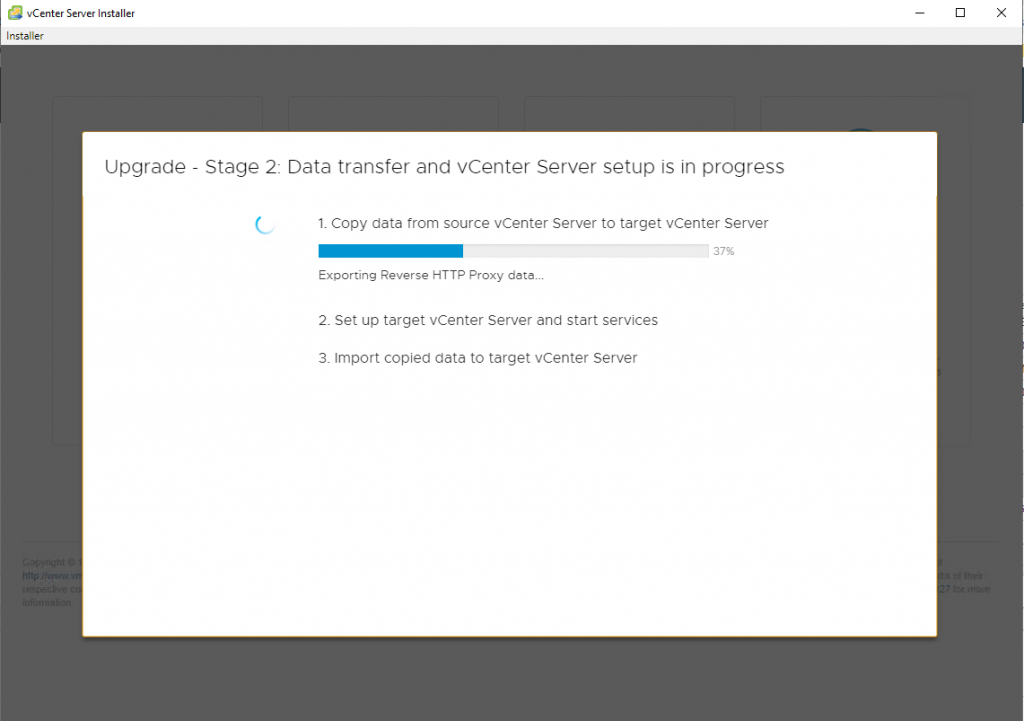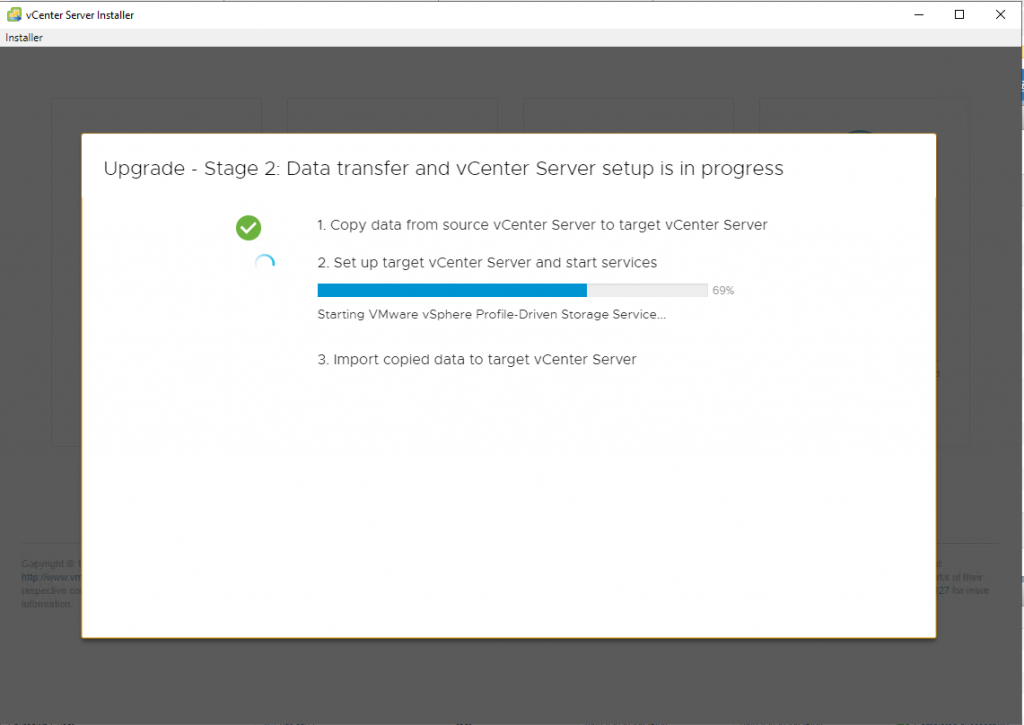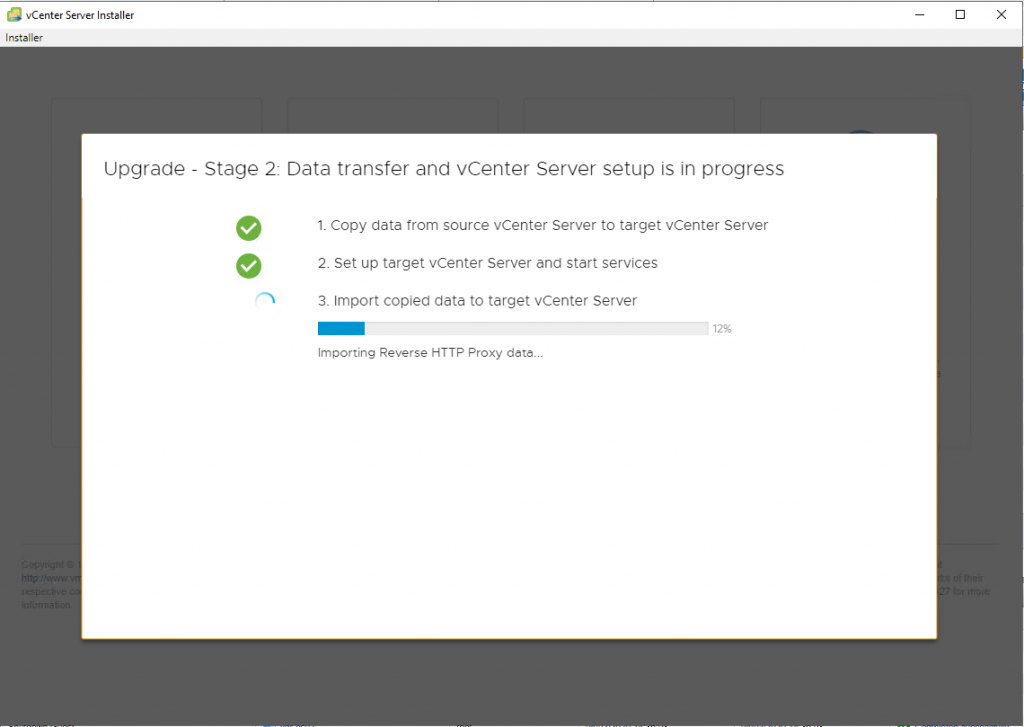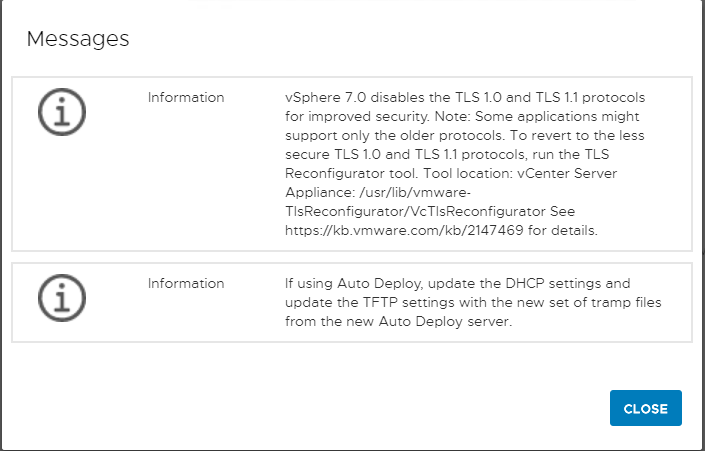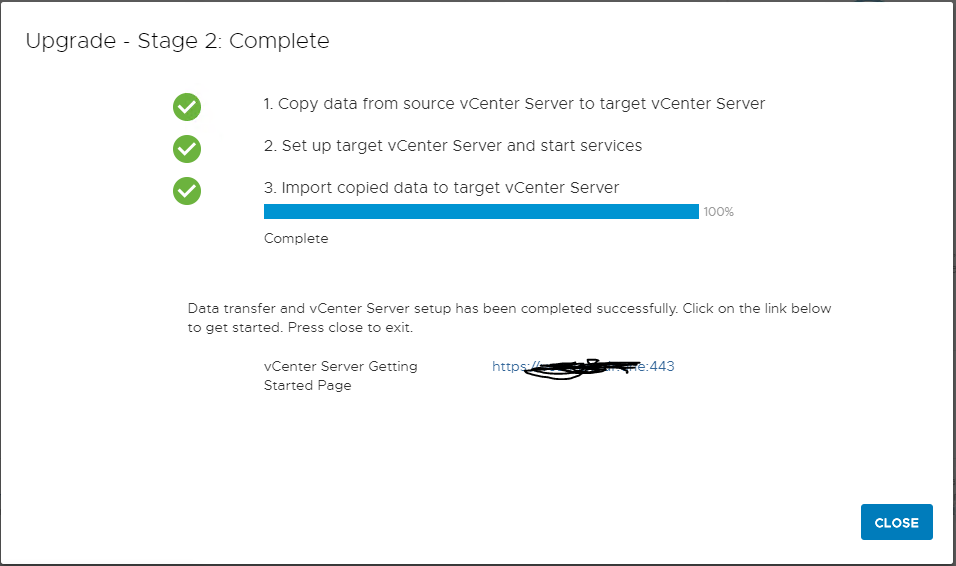 And there you have it! all done! now to upgrade the hosts but vCenter is all snug!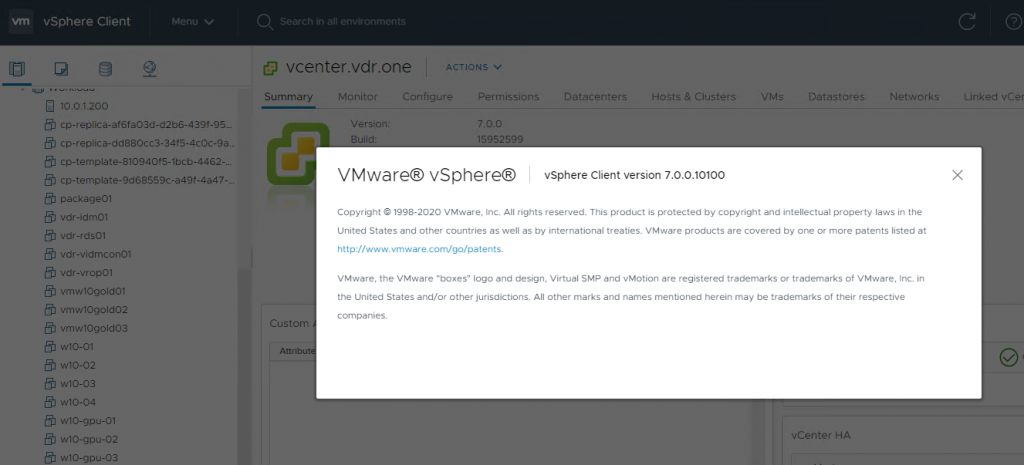 So now what?
Your upgraded appliance has another name due to the upgrade process. This is easily fixed. When you are sure the new vCenter appliance is ok, deleted the old one and rename the new vCenter back to the old name. After that do a storage vMotion so the folder name and VM files are also renamed back!
Now you can also use Update Manager Lifecycle Manager to upgrade your hosts! Just import the ESXi vSphere 7.0 iso, create a baseline and remediate your hosts. Be sure your hardware is compatible! In my lab, I had to remove an older MegaRaid Controller since it was incompatible.
LSI MegaRAID L3-25121-86C 4 Port SATA SAS RAID Controller Card 9260-4i.

Don't forget to update your licenses too! You get some with a grace period but you will need new licenses!
And last but now least! Flash has been killed off! so HTML5 UI only now!