Having fun with new Home Lab.
Tried installing ESXi 6.0 U1 and kept on failing.. On the mighty google there were notices that nvidia cards might be the issue so first i hopped to the local shop and bought an ati card. Well that ati card also failes 🙂
The error that pops up during loading the installer is:
Fatal Error: 10 (Out of resources)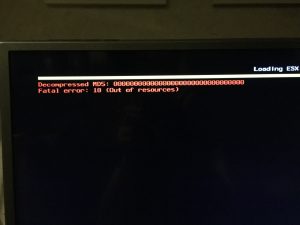 After some oldskool trouble shooting i found out that during install, with VT-D enabled in bios this error pops up. Disabling VT-D during install and enabling after works fine. Probably ESXI wants to install drivers for the card but fails.
The onboard sata and intel 219-v work out of the box.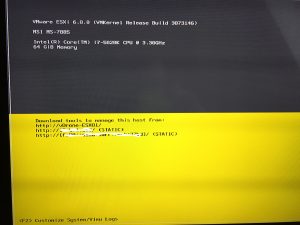 Happy Labbing time.