The province of Limburg (Belgium) will soon begin using an Aerialtronics drone to assist police and firefighters in tasks such as crowd and traffic monitoring, search and rescue, locating illegal cannabis farms and conducting reconnaissance.
Starting in January of next year, the province of Limburg (Belgium) will begin deploying an Altura Zenith drone from Aerialtronics to assist police and firefighters in urgent or dangerous situations to accelerate investigations and enhance their situational awareness. Equipping the drone with the power of 30x zoom and an Aerialtronics thermal and daylight dual camera, Limburg (Belgium) emergency personnel will be able to better detect, understand and monitor the challenges of a critical situation.
The Limburg (Belgium) police and fire school, PLOT, chose an Aerialtronics drone because of its reliable design and incredible durability in challenging conditions. The drone has been tested by TÜV, a German inspection association, to ensure it can properly operate within high amounts of interference and electromagnetic fields. The Altura Zenith can also fly without issues in heavy rain (TÜV IP55W), extreme temperatures of -20 to 45° C and wind speeds of up to 16 m/s. In addition, the system has built-in redundancies, such as redundant propulsion configuration and IMUs, to ensure consistent safe operations during flight. The Altura Zenith system architecture is also designed in such way that all collected data can only be accessed by the system operators and therefore maintaining maximal confidentiality.
Uses for first responders
Traffic accident mapping
– Increase the safety and speed investigations while minimising contamination of the scene
Traffic monitoring
– Easily locate and monitor traffic congestion in real-time
Crowd monitoring
– Get a better view of crowds and potential dangers with an aerial vantage point
Surveillance
– Monitor areas or track persons of interest more accurately and safer than ever
Search for missing persons
– Search large areas in a fraction of the time with thermal vision and zoom capabilities
Detection of cannabis plantations
– Go undetected and keep officers safe when searching for illegal cannabis crops
Conducting reconnaissance
– Preliminarily survey a potentially dangerous area before putting officers at risk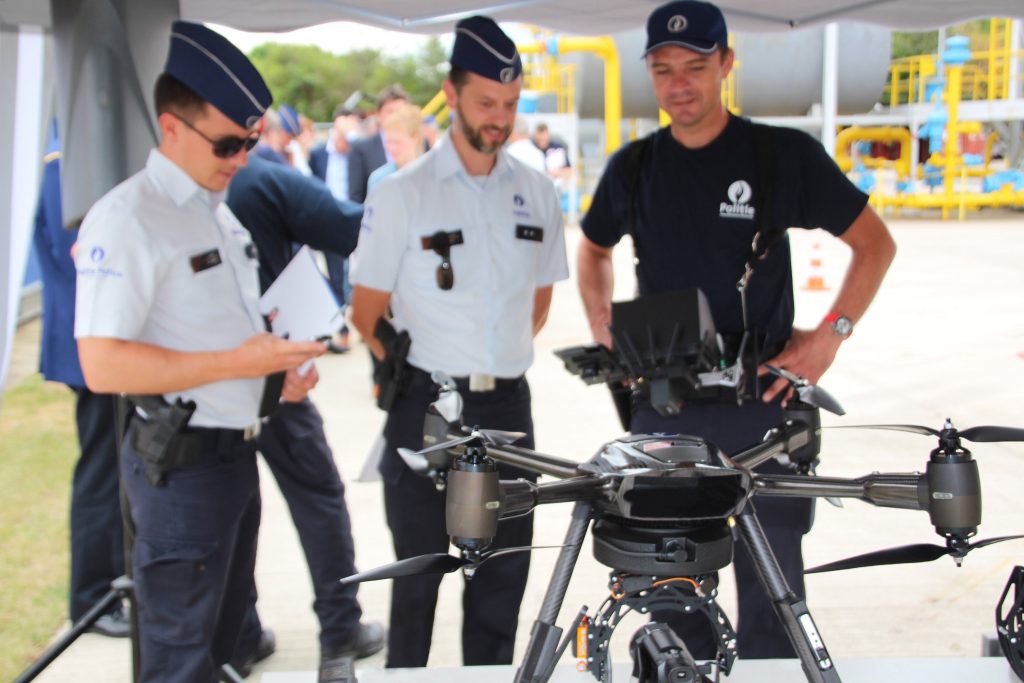 This new aerial assistant will help the province save money by removing the need for expensive helicopters and taking on some of the less skilled duties of officers, such as monitoring and surveillance, so their time can be used more effectively. In addition, the Altura Zenith will help to minimise the level of danger first responders are exposed to in unpredictable or volatile situations, such as large fires and active crime scenes.
Benefits for police and firefighters
Minimise the danger to emergency personnel
Fast and easy to deploy
Increased visibility
Locate and monitor suspects
Gather evidence
IR vision for night and locating individuals
Real time awareness (live stream to ground control station)
Minimal noise footprint (system can go unnoticed)
In September, the province of Limburg (Belgium) will be running a program that will teach police and firefighters how to operate and control the drone in order to prepare for the full operational rollout in the new year. 15 local police stations, three relief zones and the federal police will benefit from the convenience and capabilities of the Aerialtronics drone.