A few months ago I was blessed with the Fat Shark Attitude V4 Anniversary Edition goggles.
These are out of the box pretty neat but are lacking a decent battery and Antenna Diversity!
The battery part can be solved pretty easy by getting a better battery. The latter was kinda an issue because there simply was no solution for it. If you wanted Antenna Diversity you were kinda pushed into getting a Dominator V3 or HD2/3.
Since a few months, you now have a proper solution from True-D that is tailor-made for the Attitude V3 and V4 goggles. The True-D V3.6 (Attitude) Diversity Receiver from FuriousFPV.

Included in the box is:
(1) Furious FPV TRUE-D V3 Diversity Receiver System
(1) Plastic Cover
(1) 45 Degree SMA connector
(1) 90 Degree SMA connector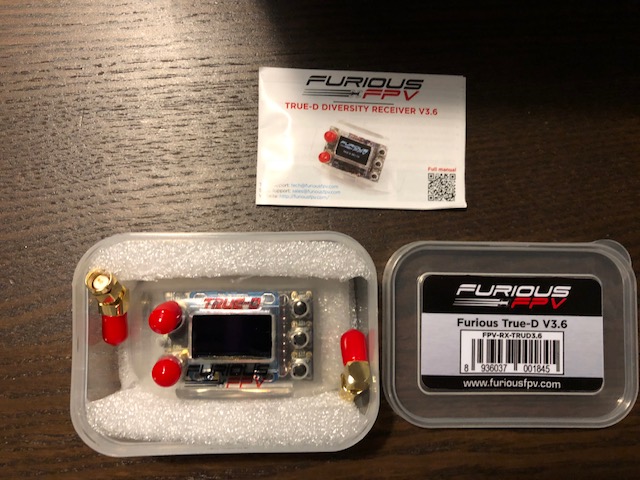 What Does Diversity Do For Me?
A Diversity receiver system is (2) receivers built into (1) package, allowing the pilot to choose (2) very different antenna systems for maximum levels of video range & clarity.
The most common antenna used is an omni-directional circular polarized antenna, which provides a specified element of range all around you. However, this radius of video range is limited, and after a specified distance, the video signal will degrade and fall away.
With a Diversity receiver, a 2nd antenna system can be used, allowing a more directional antenna to be chosen for much greater range. Directional antennas far outpace omni directional antennas in overall distance, and even though the beam pattern is more narrow than an omni antenna, directional antennas will certainly increase the given range available, equating to solid video clarity without frustrating signal losses.
With Diversity, you don't need to choose (1) antenna style over another. By pairing (2) vastly different antenna systems for a perfect mix of range and video clarity, the TRUE-D Diversity system rapidly switches between the (2) built in receivers, allowing the best overall signal strength to be utilized for maximum video clarity.
True Diversity Technology
With (2) receivers working together as (1), your video clarity & overall range is optimized as the TRUE-D Diversity system actively searches for the highest signal quality for maximum video clarity. Add an upgraded & optimized RSSI, and the V3 TRUE-D performs like never before with the very best antenna switching algorithms.
Smooth Switch Video
Instantaneously switching between antennas for optimum signal strength, Smooth Switch technology keeps your head in the race with the very best video quality available.
Updated 3 Button Layout
Stronger, easier and even more functional, we've incorporated an all new 3 button layout, allowing easy access to the entire TRUE-D menu. This allows easy access with the goggles on or off, providing an intuitive and robust interface that is simple and easy to use.
Easy View Simplicity
Make FPV ultra simple with Easy View technology. With Easy View, you are a finger press away from every adjustment you could possibly need, displayed in an easy to ready layout – all with the ease and simplicity of our new 3 button layout.
Push Button Power Up
To better conserve battery power and limit thermal loading, the TRUE-D V3 can be powered on & off via the stock FatShark button interface, or via the TRUE-D system itself. This allows you to have the TRUE-D in use when  you need it and powered down when you don't, saving precious battery power for FPV that matters.
Working Mode
Offering you the ability to save (8) total channels, Working Mode makes it easy for you to choose the best channel based upon past preferences for the best known performance.
Manual Mode
Straightforward and to the point, Manual Mode gives you complete control, allowing you to select any of the (40) channels available for optimum FPV.
Auto Mode
Make life simple. With Auto Mode, the TRUE-D system does all the work for you by locking onto the video frequency being used, allowing you to simply fly without fuss or bother.
40 Channel Ready
Optimized with a total of (40) available channels, the TRUE-D covers all the bases, allowing you to use nearly any video transmitter available today.
Ready, Set, Raceband
Ready to race with built-in Raceband frequencies, the TRUE-D incorporates Raceband support for track ready application.
Dominate the Dominators
Designed specifically for the FatShark Attitude V3 and V4 goggles.
Firmware Simplified with All New USB
Making life easy, the all new V3 TRUE-D incorporates a built-in USB port, allowing firmware updates to be smooth, simple and to the point. Incorporate this with an all new easier to use updated firmware, the TRUE-D V3 is the easiest and most powerful diversity system on the market today.
Below a few pictures of the setup: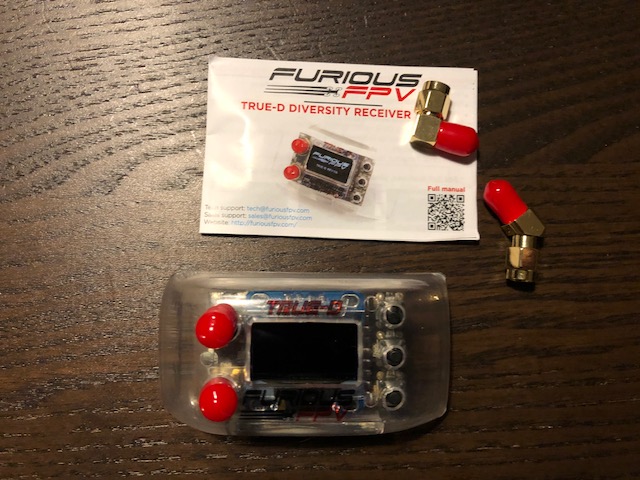 The receiver and the SMA adapters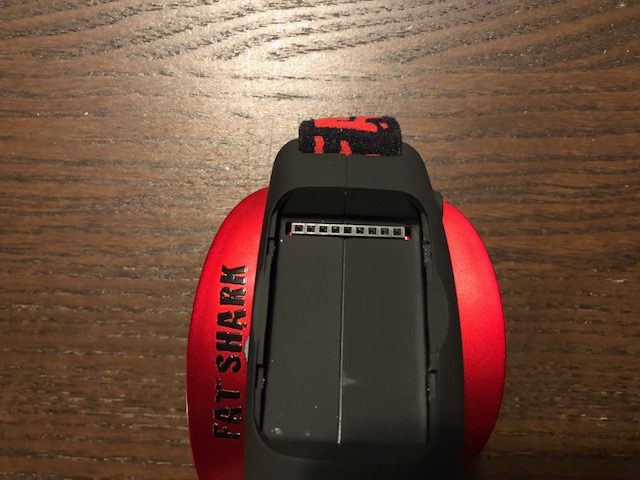 Removed the stock receiver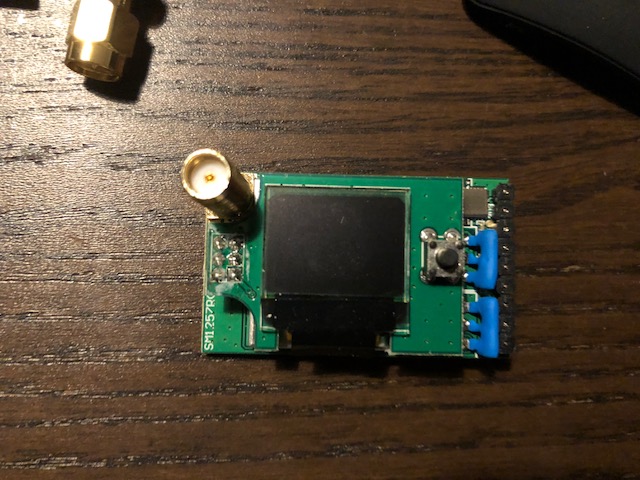 The stock receiver naked:)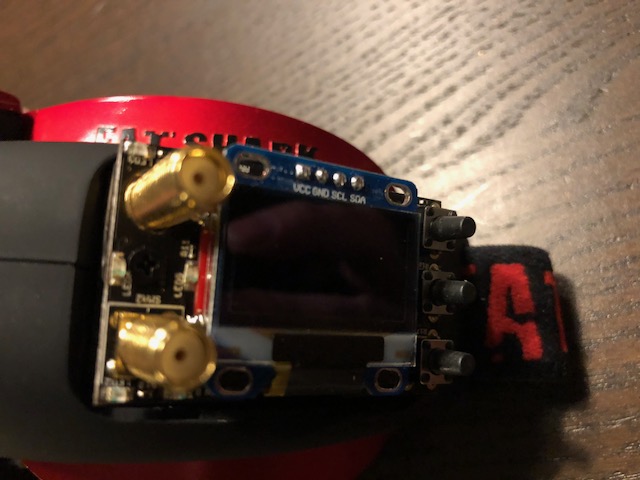 Inserted the True-D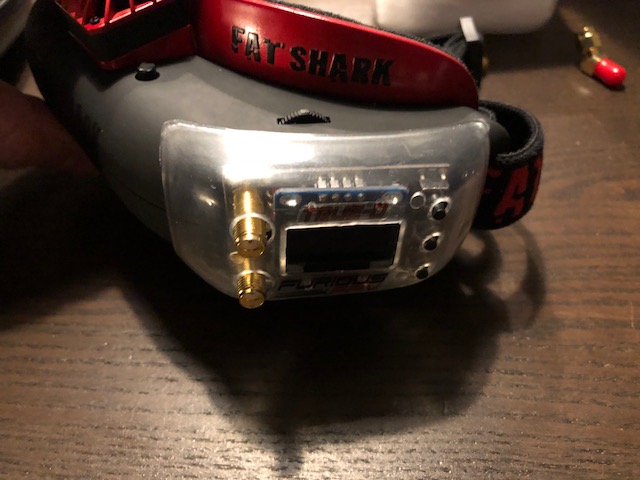 The True-D with cover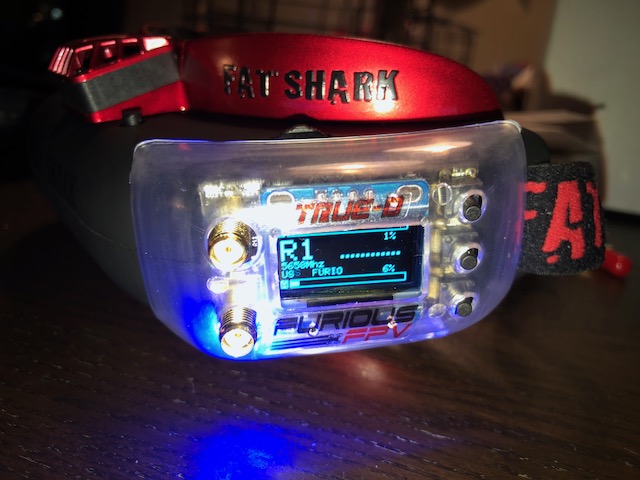 The True-D powered on for the first time, damn looks sexy 🙂
Click here: True-v3.6-User-Manual