Considering the wide variety of products Xiaomi offers, it should come as no surprise that the vendor is getting into drones. The Chinese manufacturer posted a teaser earlier this week showing a Bamboo-copter, and has followed up with a post on Weibo detailing the upcoming launch of its first drone.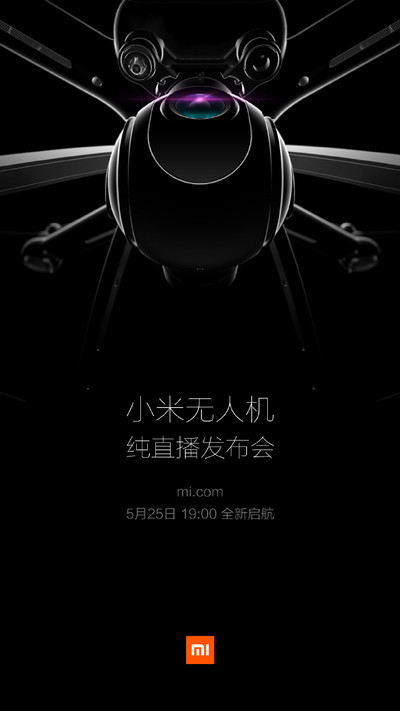 There's no indication as to what the drone will be capable of, but it is being rumored that it will offer 4K video recording. It also looks like Xiaomi is targeting the high-end segment with the drone, with a planned retail price of ¥3,999 ($610). We'll know more on May 25.
One of the rumours is that there might be gesture control!